Adreian Payne, former Orlando Magic player, shot and killed in Florida, deputies say
ORLANDO, Fla. - Orange County deputies say former NBA player Adreian Payne was shot and killed in Orlando early Monday morning. The person who allegedly pulled the trigger has been arrested. 
The Orange County Sheriff's Office says it happened just before 1:30 a.m. on Egret Shores Drive. 
Deputies had originally said that a man in his 30s had been shot and killed, but did not identify him at first. He was taken to the hospital where he was pronounced dead. On Monday afternoon, the sheriff's office confirmed that Payne, 31, was the victim. 
Investigators said the deadly incident was captured on a doorbell security video. In the video, deputies said you can hear a woman screaming, "Get in the house. Go in the house. Oh my God!"
The woman, claiming to be the victim's mother, calls 911. "Please help me! Help me! He shot my son dead! Please help me! I don't know the address, I don't know. He shot him. He just died, please help me!
MORE NEWS: Deputies: Woman found unconscious with two children near Osceola County church; 1 child dead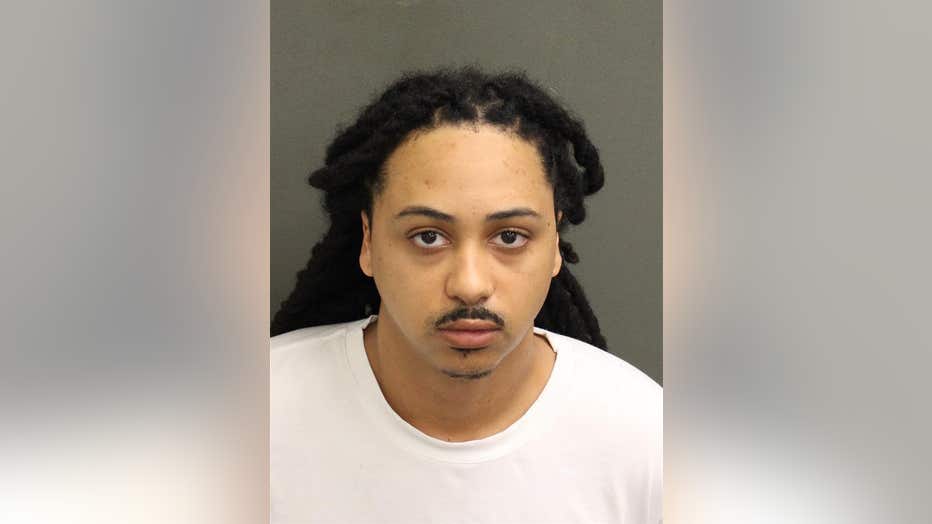 Lawrence Dority/ Credit: Orange County Sheriff's Office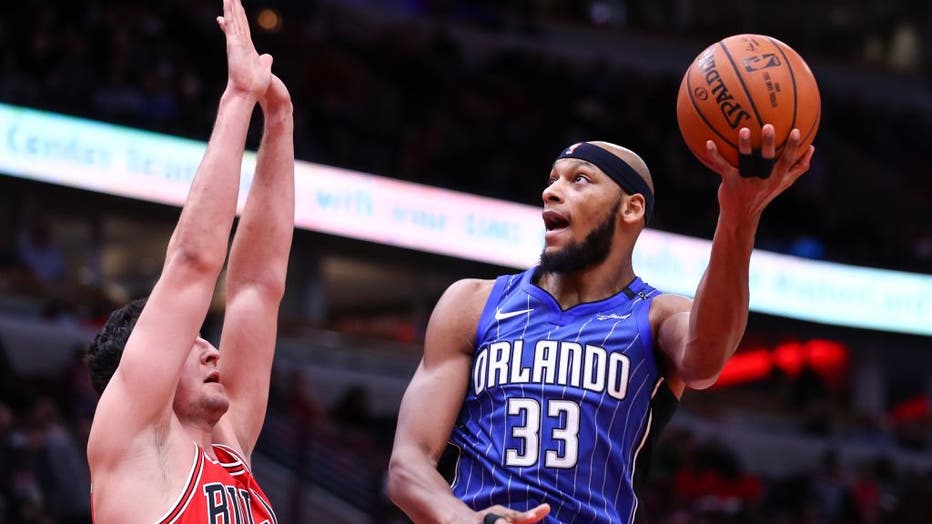 CHICAGO, USA - DECEMBER 20: Adreian Payne (33) of Orlando Magic in action during an NBA basketball match between Chicago Bulls and Orlando Magic at United Center in Chicago, Illinois, United States on December 20, 2017. (Photo by Bilgin S. Sasmaz/Ana
Neighbor Victoria Otdielnova said she didn't realize the man killed, once played in the NBA. "I'm shocked because I didn't really know," she added.
"I heard and saw the guy yelling. I think he was the one that got shot," neighbor Nick Ponti told FOX 35 News.
Investigators said the accused gunman, 29-year-old Lawrence Dority, stayed at the scene and was then taken to the sheriff's office for questioning.  "The shooter stayed and was helping police," explained neighbor Jessica Martinez.
Residents said this is usually a quiet neighborhood.
"We were very scared," Otdielnova added. "We saw everything through the window, and we were terrified." 
On August 21, 2017, Payne signed a two-way contract with the Orlando Magic. He reportedly spent the majority of the 2017–18 season with Orlando's NBA G League affiliate, the Lakeland Magic. Payne also played for the Timberwolves and in college at Michigan State University.
Dority was arrested on a warrant for first-degree murder and booked into the Orange County Jail. No other details have been released. Check back for updates.