All evacuations due to gas leak in Georgetown lifted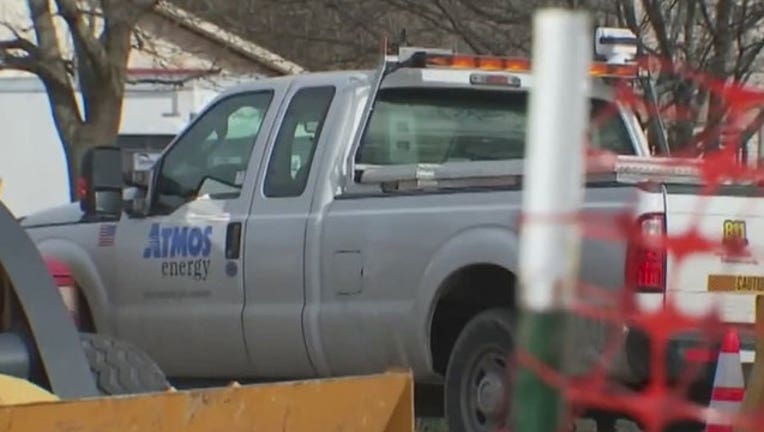 GEORGETOWN, Texas (FOX 7 Austin) - All evacuations have been lifted. For the past 12 weeks dozens of homes and businesses had to be evacuated in Georgetown following a gas leak earlier this year.
While everyone is now allowed back the work is far from over they are now focusing on clean up. The last business to be let back in was a funeral home nearby.
A once loud and block off area in Georgetown is quiet once again. "Feels good to be back in your own place with your own things," said Rachel Harris who owns Rachel & Co.
Harris is now able to return to her salon after Atmos Energy evacuated the area following a natural gas leak. "It was something that we have never experienced before," said Harris.
The gas leak was reported back in February near Oak lane and River Bend. While the leak was fixed crews had to work around the clock to get the natural gas trapped in the soil.
Days turned to weeks and weeks turned months, at one point around 150 homes and businesses were evacuated with what seemed like no end in sight.
"Everyday we were worried about how much business we were losing, who might not come back, when they were going to let us back in so we can start working and recouping some of our lost customers," said Harris.
Now all evacuations have been lifted and Atmos Energy is shifting gears to clean up
Instead of generators you're going to find a lot of grass pallets throughout the area this is because Atmos Energy is now refilling a lot of those they had to dig and drill throughout the area.
Harris has a few holes drilled into her parking lot. Across the street some residents are waiting for their new grass to go over where holes once were.
"They had a guy over here Wednesday. He was estimating how much grass he was going to need here and over there in the back so he said he would be back but wouldn't say when," said Pedro Ochoa who was one of the first people evacuated.
Both Pedro Ochoa and Harris day they are glad to finally put this 12 week long nightmare to bed.
The city of Georgetown plans to hold a grand reopening event for the area on June first. Atmos now has an office nearby so they can help people who were impacted by the evacuations.
___
READ MORE:
Georgetown residents dealing with problems following evacuation
Businesses face different challenges following gas evacuation in Georgetown
How needs are being met as the Georgetown gas leak evacuation continues
More evacuations lifted in Georgetown, no word if more to come
Businesses reopen in Georgetown after gas leak
A handful of families now able to return home following Georgetown gas leak evacuation
No emergency declaration yet in Georgetown gas leak crisis
Businesses taking big hit as gas leak evacuation continues
More homes evacuated in Georgetown due to gas leak
No end in sight for gas leak evacuation in Georgetown
Gas leak continues to impact dozens of homes and businesses in Georgetown
Georgetown gas leak evacuation continues hurting local businesses
Could take days or weeks for Georgetown gas leak evacuation to be lifted