APD: Man stabbed roommate with pliers, accused him of stealing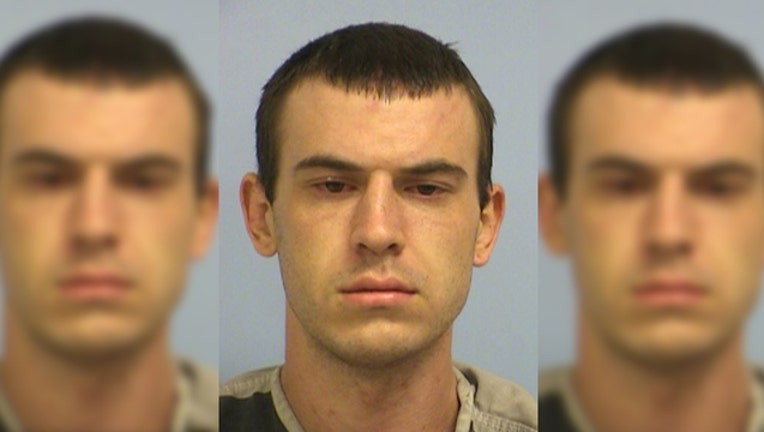 AUSTIN, Texas (FOX 7 Austin) - A man was arrested after Austin police say he stabbed his roommate of three weeks with a pair of pliers and accused him of stealing from him. 
Michael Austin Devenyns, 25, was charged with aggravated assault with a deadly weapon family violence, a second-degree felony. 
In an arrest affidavit, officers say they were called to an apartment in the 6300 block of Burns Street in North Austin in the early morning hours of July 19 when a man called 911 saying he had been stabbed multiple times by his roommate, identified as Devenyns.
Officers found the victim, who had fled the apartment after the attack, with multiple cuts and puncture wounds at the intersection of North Lamar Boulevard and Lamar Place. The victim was transported for treatment to Dell Seton Medical Center where they found two stab wounds in his right thigh, one in his left thigh, one in his left hand, one in his left elbow, and one large scratch on his chest. The wounds in both of his thighs were in close proximity to his femoral arteries, says the affidavit.
The victim said Devenyns had used a pair of needle-nosed pliers to stab him. He told officers that he had been inside the apartment when Devenyns and a guest came in and began accusing him of stealing from Devenyns, who then picked up the pliers and began stabbing him, says the affidavit.
The victim tired to put Devenyns in a chokehold, but his guest began punching the victim in the head with a closed fist, then hit him with one of his knees in the head, causing a cut above the victim's left eyebrow. The guest then put the victim in a rear-naked chokehold, making him let go of Devenyns. According to the affidavit, the victim managed to throw the guest over his head and then fled the apartment.
The victim told officers that before he stabbed him, Devenyns said "It's your time" multiple times. Officers took Devenyns into custody in the apartment where he had been hiding. When asked what happened, he refused to give a statement.
Bond was set at $30,000.