APD on lookout for murder suspects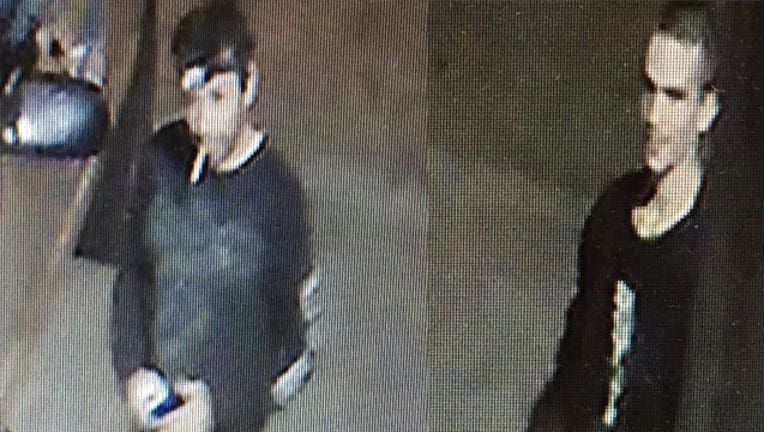 article
The Austin Police Department is asking the public for help in finding two murder suspects. One has been identified while the other has not. The two are wanted in connection to the murder of Richard Rosenberg on November 12.
Police say that at around 1 a.m. on November 12, officers were sent to the 1600 block of Matthews Lane where they found a victim with apparent gunshot wounds. The victim was taken to the hospital where he died just before 2 a.m.
The victim was identified as 59-year-old Rosenberg.
The above surveillance photos show the two suspects. The unidentified suspect is on the left.
The suspect on the right has been identified as Darius Bailey. Below is an old booking photo of Bailey provided by APD.
If you have any information about these suspects you're asked to call the Homicide Tip Line at 512-477-3588 or Crime Stoppers at 512-472-TIPS or text "Tip 103" + your message to CRIMES.