APD patrol car catches fire, officer treated for minor injuries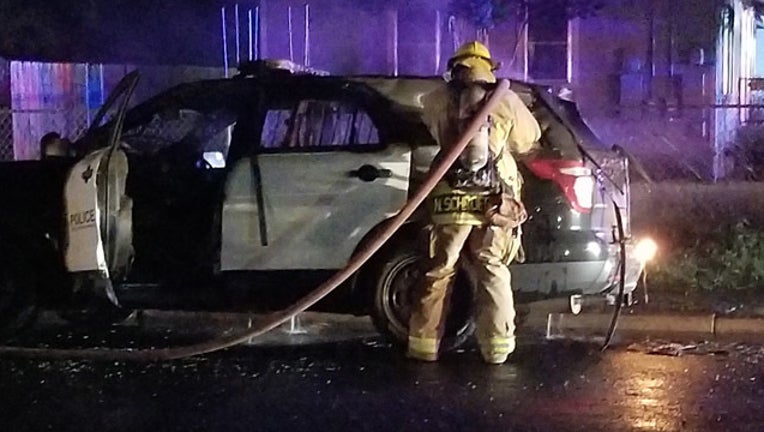 An APD patrol car caught fire on Thursday night, injuring one police officer. 
The police officer was treated for minor injuries by paramedics with ATCEMS.
According to the Austin Fire Department, the incident happened after 9 p.m. on Thursday, June 7, 2018 at the corner of Govalle Avenue and Tillery Street. It appeared the fire had started in the cargo area of the vehicle. AFD stated in a tweet that the fire was either caused or exacerbated by road flares. 
The fire has since been extinguished.
An investigation is currently underway into what caused the fire.