APD's safety tips for ACL Music Festival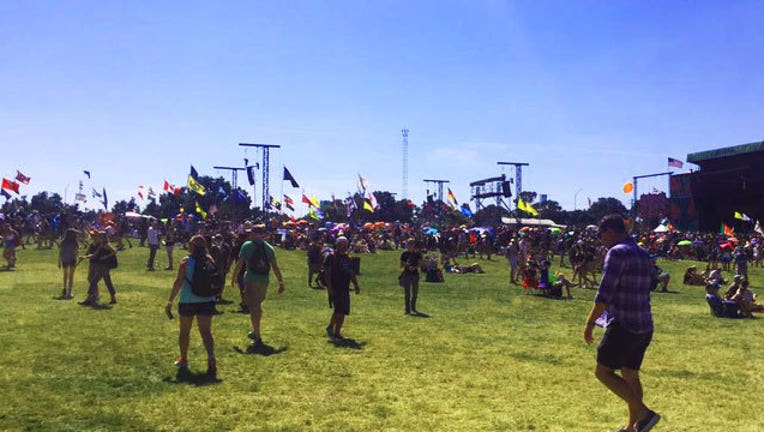 article
It is the final weekend of ACL!
The Austin Police Department Auto Theft Interdiction Project would like to remind citizens that thousands of individuals will be in Austin attending the Austin City Limits (ACL) music festival.  During the music fest, car thieves will be scouting parked vehicles looking for items to steal while individuals are enjoying the music events. They also break into keypad entry and keyless entry vehicles because owners are more likely to leave their ignition or valet key locked inside. Vehicle crime is a crime of opportunity but by taking away this opportunity, we can minimize the chances of becoming a victim.

In Texas, it only takes 3 minutes for your vehicle to be burglarized or stolen.
It takes less than a minute to steal the car if a key is locked inside. Every year, thousands of individuals lose their identity, transportation, safety at home, ability to drive to work and general well-being to vehicle crimes.

Even though Austin is one of the safest cities in America, these crimes do happen here. It's an unfortunate reality that big events like ACL attract criminals from other areas. Becoming a victim of auto theft or vehicle burglary may be prevented by investing a little extra time and planning to make you and your car less of a target. Consider these suggestions to reduce the risks: 
Lock your car and take your keys – especially if you have a keypad or keyless entry. These are big attracters for car thieves. They know the odds are in their favor if there is a key locked inside. Don't make it easy for a thief to drive away in your vehicle.
Park in well lit areas or attended lots – auto thieves do not like witnesses and will avoid these areas
Don't leave valuables in plain view (purses/wallets, cell phones, keys, laptops, electronics, money, jewelry garage door opener, etc.) Don't make it profitable and worthwhile for thieves. Never leave your ID or personal documents inside unattended.
If you must lock valuables inside, move them to the trunk, glovebox, or out of sight BEFORE you arrive and park. Thieves wait for and watch those who park, and they blend into the scene.
Austin is a hands-free cell phone zone. Don't talk or text while driving, unless it's hands-free. Don't drive distracted – It can wait. There are a lot of pedestrians, barricades, and narrowed lanes around the event. Watch for pedestrians and other vehicles.
Once you're walking, don't walk distracted! Keep your eyes on the cars and others who may want to grab your purse or phone while you're looking down at your phone and unaware of surroundings. 
Use crosswalks, obey traffic signals, and don't cross over barricades. They exist entirely for your safety. Watch out for the cars on the road who may not be watching for you.
The APD Auto Theft Interdiction Project programs are funded through the Texas Automobile Burglary and Theft Prevention Authority to reduce auto and burglary theft in the State of Texas.