City of Arlington, police prepare for World Series crowds
ARLINGTON, Texas - As fans gear up for the games, the City of Arlington is preparing to welcome thousands of people for the World Series.
Restaurants, bars and hotels will be booked through the weekend.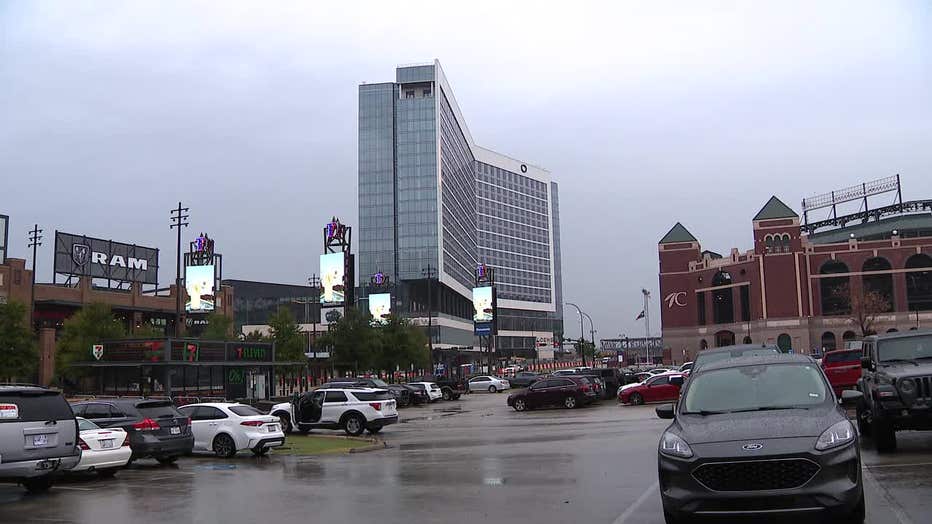 From big businesses to small, all are expected to benefit.
"The Rangers have methodically worked with our local business community," said Michael Jacobson, the President of the Greater Arlington Chamber of Commerce.
Jacobson says the national stage is perfect to show people what Arlington has to offer.
"We are the best place to come see sports in the country," he said.
Jacobson says Arlington in 2023 is much better equipped than the Rangers' last World Series appearance 12 years ago.
He says the city has executed its vision as a city sitting between Dallas and Fort Worth, which included the construction of Texas Live and the new Loews Hotel.
"When a big event like this comes along we tap into what we normally do," said Jacobson. "There will be parties and events all over Arlington and host the people and provide a great time, as well as people in Arlington, to celebrate our team."
While the party plans are still in the works Arlington Police have been preparing security strategies for weeks.
"We've been planning, speculating potential game dates and outcomes just so we can have staff in place, traffic plans in place ahead of time," said Deputy Chief Brook Rollins with the Arlington Police Department.
There will be an increase in police presence all weekend.
Globe Life Field and venues like Texas Live will also hire their own security personnel.
MLB's security group is also heavily involved.
"Obviously we haven't hosted a World Series in quite some time, but we have our plans from the last time we hosted a World Series to look at and review. Look at what worked and what didn't," said Rollins.
The City of Arlington says in addition to the home games, they are planning for watch parties at Globe Life Field and Texas Live for the away games.