Around town weekend events with FOX 7 (November 15-17)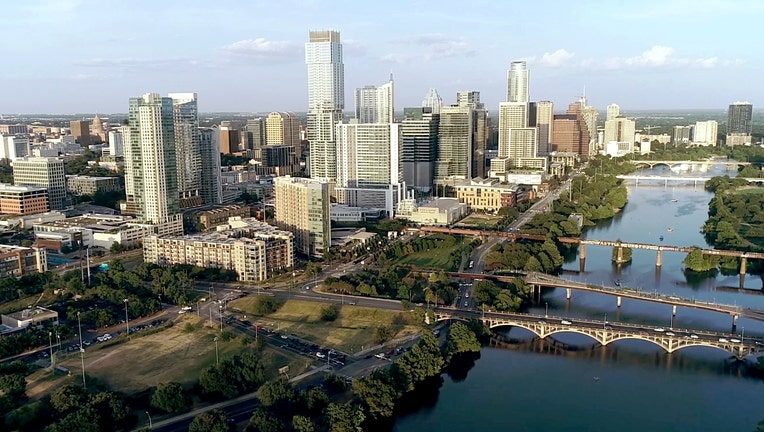 article
AUSTIN, Texas - The weekend is here and it is packed full of art, fun, and food!  Check out these events happening around town for the weekend of November 15! 
Waterloo Greenway's 6th Annual Creek Show - November 15-17 
This free event is in its final weekend. Waterloo Greenway's 6th Annual Creek Show is happening along Waller Creek, between 9th Street and 12th Street. Attendees can start their walk at the entrance near 9th Street and Red River Street and make their way through six light-based art installations. "With live music performances each night, fun family activities, and oodles of photo-ops, Creek Show has grown to become one of Austin's signature fall events you don't want to miss this!" says Waterloo Greenway. See more about the event on the Waterloo Greenways Website. 
East Austin Studio Tour - November  16-17 & 23-24 
The East Austin Studio Tour kicks off this Saturday. In its 18th year, this free, self-guided art event invites artists from all over East Austin to open their studios to the public. According to the official website, over 800 artists will be on east this year. The tour includes studios, galleries, businesses, and temporary locations. There will also be 12 libraries around the city exhibiting artists! This event runs for the next two weekends. 
The Bloody Mary Festival - November 17 
"From SOCO to East Austin, we've scoured ATX for the craftiest and most delicious Bloody Marys. We proudly present the SUNDAY FUNDAY BRUNCH PARTY of the year..." the event said on its official Facebook page. Bars, food trucks and restaurants from all over Austin will be serving food and drinks for this two and half hour event. General admission for this 21+ event costs $45 and starts at 1 PM on Sunday afternoon. The event will also be supporting the Boneshaker Project, an organization dedicated to helping kids stay healthy. 
Cider Fest - November 16 
Are you a fan of Cider? The second annual Cider Fest will take place this Saturday afternoon. Attendees will receive a souvenir glass and free pour from the five cider producers on location. Austin Eastciders, Fairweather Cider Company, Texas Keepers, Moontower, and Argus Ciders will all have specialty kegs and new releases! Join the party and meet other cider fans! Tickets for this 21+ event cost $25 at the door. 
Mondo Presents "It's An Art Show, Charlie Brown" - November 16 & 17
The Mondo will be holding a special art exhibit celebrating the "Peanuts" this weekend. Sixteen prints of the iconic "Peanuts" comic strips will be on display as well as a pop-up shop by Super 7 selling officially licensed "Peanuts" collectibles. This free exhibit opens Friday night at 7 P.M. and will only run through the weekend.
Kanye West performs at Lakewood Church - November 17
For those traveling to Houston this weekend, it has been confirmed that Kanye West will be attending Joel Osteen's Lakewood church this Sunday. The church confirms Kanye will attend the 11 a.m. service on Sunday. He will speak for about 20 minutes with Joel Osteen. Kanye is also set to perform with his choir at the 7 P.M. service. The morning service is free and open to the public, but the evening service will require a free e-ticket which will be available on TicketMaster this Saturday.