Asteroid strike could cause 'immense suffering'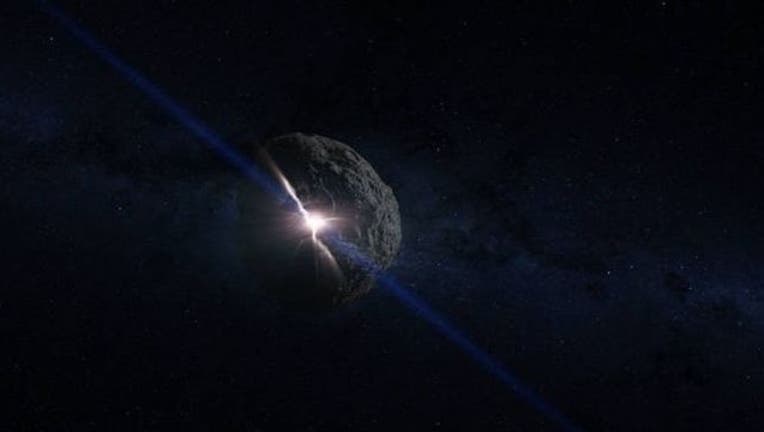 article
SKY NEWS - A huge asteroid hurtling through space at 63,000mph could one day hit Earth causing "immense suffering and death", astronomers say.
The space rock was discovered in 1999 and is likely to blast in between the Earth and the moon in 2135 - a little too close for comfort.
But on a return trip later in the century, it is estimated the asteroid known as 101955 Bennu could actually strike our planet.
Dante Lauretta, the NASA expert in charge of a new mission to analyse the asteroid, said: "That 2135 fly-by is going to tweak Bennu's orbit, potentially putting it on course for the Earth later that century."
More on this story on Sky News.