VIDEO: Austin firefighter stabbed while putting out fires, suspect arrested
AUSTIN, Texas - An Austin firefighter was stabbed while putting out fires along I-35 near Riverside Dr. in South Austin, according to the Austin Fire Department.
Austin Fire says around 3:15 a.m., they received a call of a person setting fires near I-35 and Cesar Chavez. Once on scene, firefighters found a man dragging an item that was setting off those fires.
"Our firefighters got out to question him and put out the fires. He became a little agitated. When he became agitated, our firefighters stepped back, and they were letting him continue to walk, and they were putting out the fires behind him," said Eddie Martinez, Chief Shift Commander with the Austin Fire Department.
At one point, Martinez says the man walked on to the highway. He says when the firefighter tried to intervene to stop him from getting hurt, the man stabbed the firefighter in the thigh.
"One of our firefighters, as [the man] moved off of the highway, stood in front of him to keep him from walking back onto the highway. [The man] got a little agitated. An altercation happened, and he stabbed our firefighter in the thigh," said Martinez.
The other firefighters stepped in and detained the man until Austin police could arrive. Martinez says this is the first time something like this has happened.
The suspect was taken into custody on scene.
"There have been situations in the past where we've had altercations with people. This is the first time that I can remember that one of our firefighters has been injured in this way," said Martinez.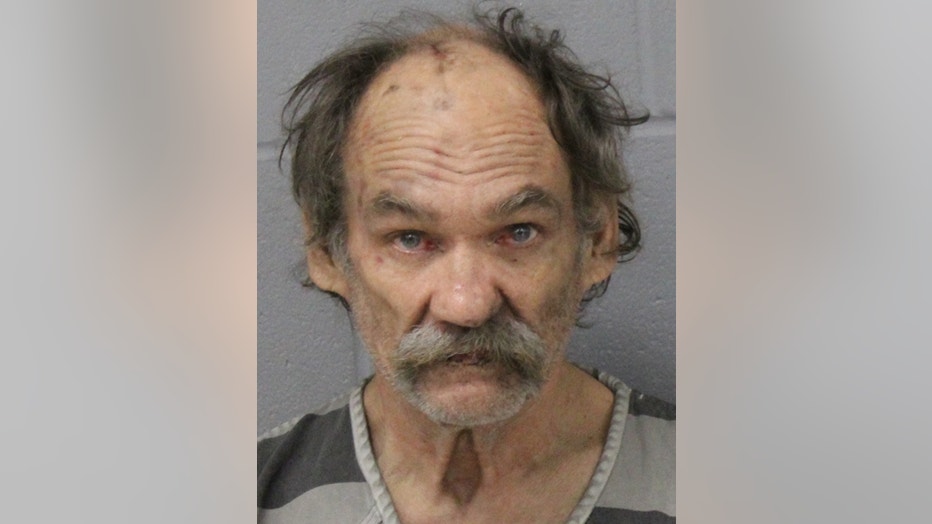 The firefighter was treated and released from the hospital. He is now recovering at home.
"Firefighter is doing great. He has been taken home to his family, and he's doing great," said Martinez.