Austin plans for less evacuees, mega-shelter to move location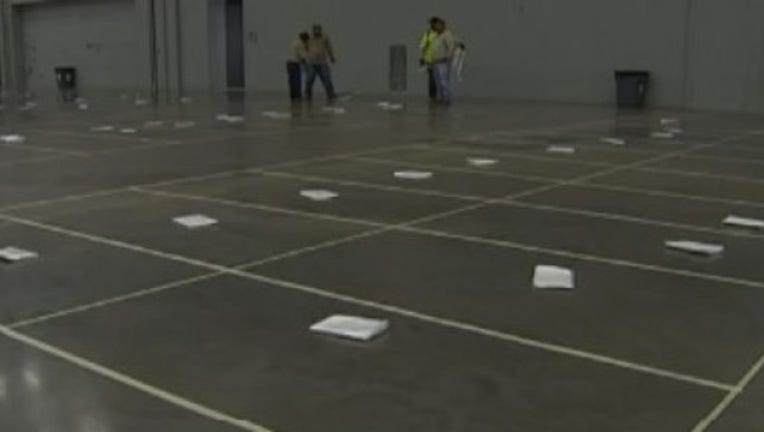 article
UPDATE: The City of Austin will now be receiving 1,500 - 2,000 evacuees. The mega shelter will move from downtown Austin to the MetCenter in south Austin. It will open in seven to ten days. 
---
The City of Austin has announced that it is scaling back its planned mega shelter at the Austin Convention Center because officials have learned that many of those affected by flooding in the Houston area are choosing to stay there.
MEGA SHELTER TO OPEN IN AUSTIN FOR HARVEY EVACUEES
Preparations at the shelter were underway Wednesday at the Convention Center as volunteers prepared for the arrival of evacuees.
VOLUNTEERS FROM ALL OVER HELP WITH MEGA SHELTER AT CONVENTION CENTER
However, Assistant City Manager Rey Arellano says in a news release that the city learned in the last 24 hours that the State of Texas do not anticipate as many evacuees coming to Austin as had been previously thought.
Arellano says the city is now working to consolidate all currently operating shelters to an alternative location which has the ability to be scaled appropriately over time to meet the needs of evacuees should the number of those leaving the Houston area and coming to Austin increase.