Austin's Equity Office is proposing name changes to city markers, streets and parks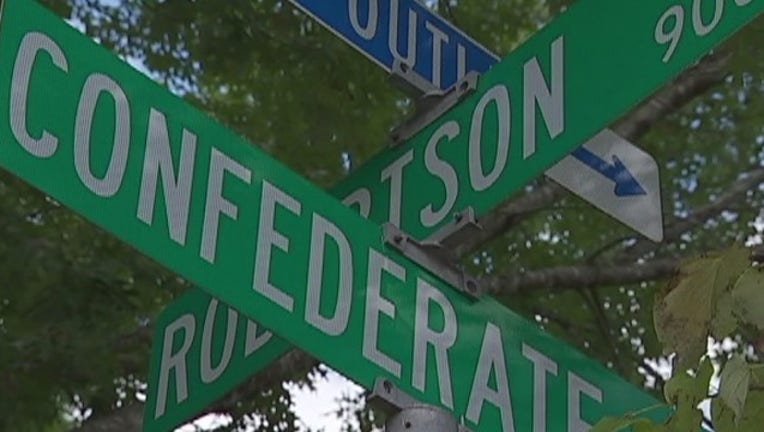 AUSTIN, Texas - Austin's Equity Office has proposed name changes to historic city markers, streets and parks tied to the Confederacy and Civil War.
They're also suggesting changing Austin's name, as the city is named after Stephen F. Austin, the founder of Texas who opposed Mexico's suggestion for a "slavery ban" in the 1800's. 
On Thursday, the equity office released its Confederate Monuments Resolution Report. They're partnering with other city departments like the Austin History Center and the Travis County Historical Commission and have consulted peer cities including Dallas and New Orleans.
They say they've partnered with these cities and departments hoping to fully understand the process and figure out the best way to remove confederate monuments.
The report is broken up into two lists available for council action and review. The first list includes assets such as streets slated for initial review that are directly related to the Confederacy or Civil War and it's recommended as a priority that calls for immediate action.
The second list is called Assets for Secondary Review, which requires more analysis. The street names and historical markers on that list aren't directly related to slavery, segregation or racism, but still raise questions. 
In a summary of the memo, the equity office says, "People of color often had no voice and no opportunity to raise concerns about the City's decision to honor Confederate leaders."
They also believe that is it important to acknowledge that societal values have changed since the city of Austin made the decision the place these marks in the community and the decisions were made "without a true democratic process." 
Moving forward, Austin's Equity Office proposed two possible paths: to follow the standard administrative process, or waive the code for administrative process, which they recommend for efficiency.