Baskin-Robbins new dessert tastes like Thanksgiving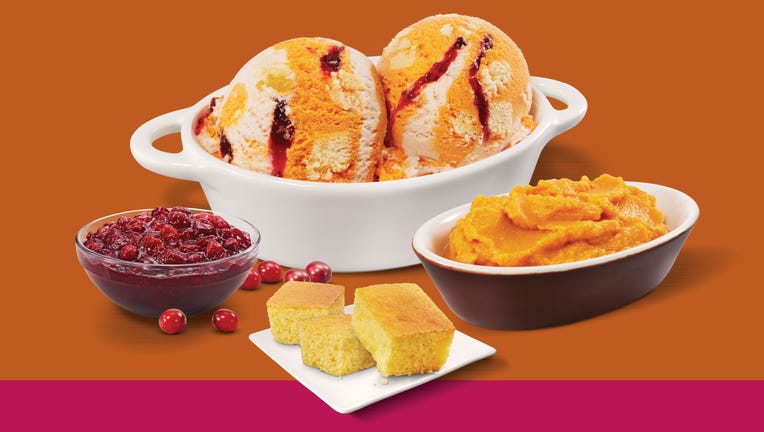 article
Some of your favorite Turkey Day fixin's have arrived in an unlikely form – a new ice cream flavor at Baskin-Robbins. 
The company is offering a scoop of ice cream that tastes just like some popular Thanksgiving side dishes until the end of the month. 
The unique ice cream flavor combines autumn spice and sweet potato ice creams, looping in swirls of Ocean Spray cranberry sauce and bites of honey cornbread.
RELATED: Sugar Cookie Toast Crunch, Rudolph Cereal return for the holidays
The ice cream chain says it continues to push the boundaries when it comes to new flavors and holiday items, including the return of its turkey cake.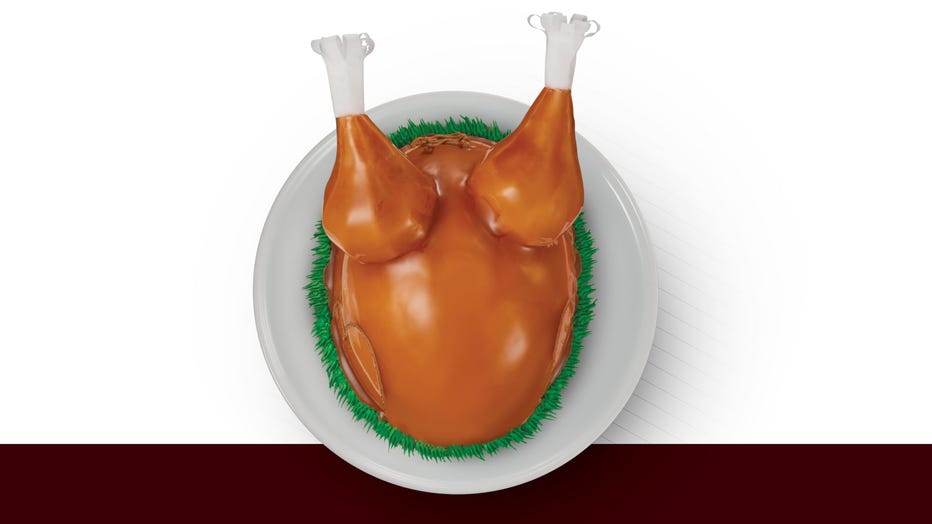 Turkey Cake. Image: Baskin-Robbins
The holiday-themed cake resembles a roasted turkey, including an ice cream flavor of your choice on the inside and caramel praline glaze on the outside.
This story was reported from Detroit.