Baylor Scott & White open first hospital within Austin city limits
AUSTIN, Texas - As Central Texas booms, Baylor Scott & White Health is opening its first hospital within Austin city limits. 
The hospital, located on U.S. 290 in South Austin, is open 24/7. The hospital features an "emergency department, comprehensive inpatient care, surgical services, and diagnostic services." Clinic services include cardiology, dermatology, endocrinology, gastroenterology, neurology, and orthopedics.
The hospital is opening on the heels of another new Baylor Scott & White hospital in Buda. 
"This area's really growing quite rapidly and we're really interested in serving the community where there's a need," said Jessie Everline, director of operations at Baylor Scott & White Medical Center. 
According to the Austin Chamber of Commerce, from 2007 to 2017 the population of the Austin metro area grew by nearly 35 percent. From 2020 to 2030 it is expected to grow by almost 28 percent. 
"We saw that there was a need [in Austin] we identified a great location and here we are, ready to serve," said Everline.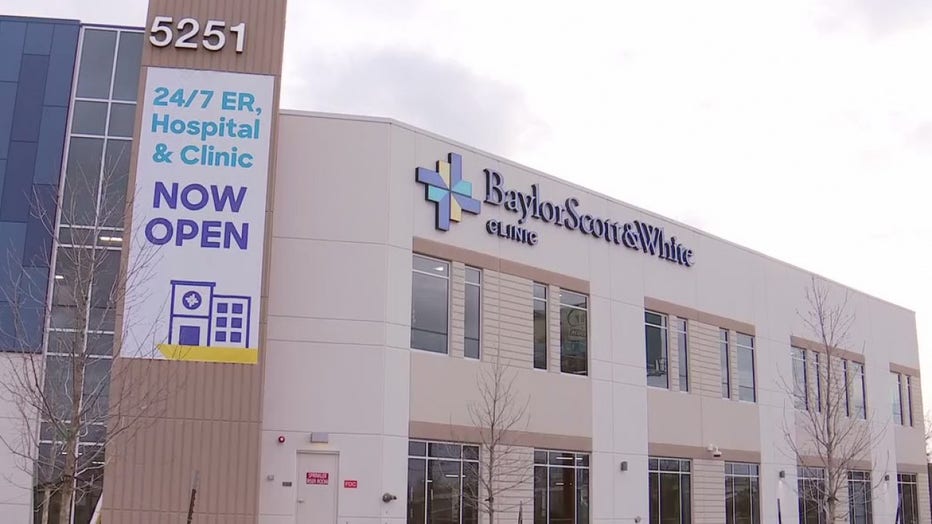 The new Austin hospital is one of eight Baylor Scott & White hospitals, and seventy access points serving a five-county Central Texas area. Each hospital is located next to a clinic, as part of the health system's "integrated model of care." 
"We communicate very effectively between our clinics and our hospitals so our patient can take the journey from a clinic to the hospital and we know their full story and we believe that's a model for the future," Everline explained. 
Baylor Scott & White is the largest "not-for-profit" health system in Texas, with 50 hospitals and more than 1,000 access points.