California independence backers can begin collecting signatures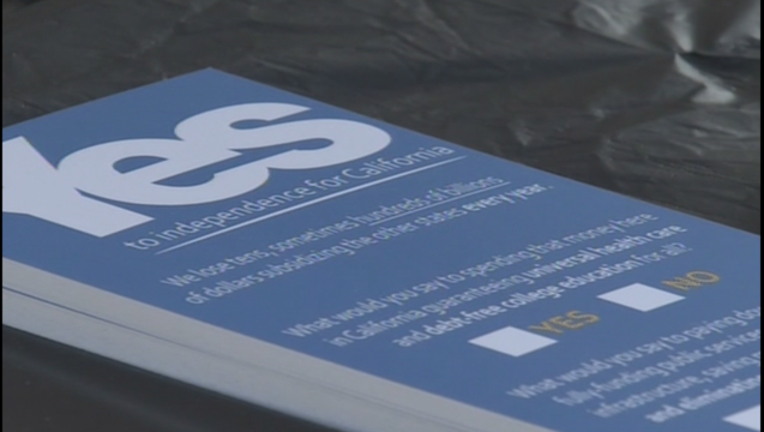 article
SACRAMENTO, Calif. (FOX 11/AP) - Advocates looking for California to secede from the United States can begin collecting signatures for a long-shot initiative asking voters to weigh in, Secretary of State Alex Padilla said Monday.
The proposed initiative is the third so-called Calexit proposal since President Donald Trump's election. Previous efforts were withdrawn or failed to gather the required signatures.
The latest would ask voters about secession in 2020. If it passed, a second election would be held a year later asking voters to affirm the decision.
Marcus Ruiz Evans, co-founder of the group Yes California, said the second vote would show that Californians are serious about secession and would strengthen the case for foreign governments to recognize the state's independence.
Evans and Yes California co-founder Louis Marinelli also proposed independence initiatives in 2015 and 2017. They did not turn in signatures in 2015 and withdrew the 2017 Calexit proposal amid scrutiny of Marinelli's ties to Russia. A rival group, California Freedom Coalition, proposed a Calexit initiative but did not turn in the required signatures.
Proponents have until Oct. 17 to collect nearly 366,000 signatures.
Previous Calexit initiatives would have deleted a portion of the state constitution that says California is an inseparable part of the United States. The latest version does not change the constitution.