CBP: Group of 325 Central Americans crossed U.S.-Mexico border illegally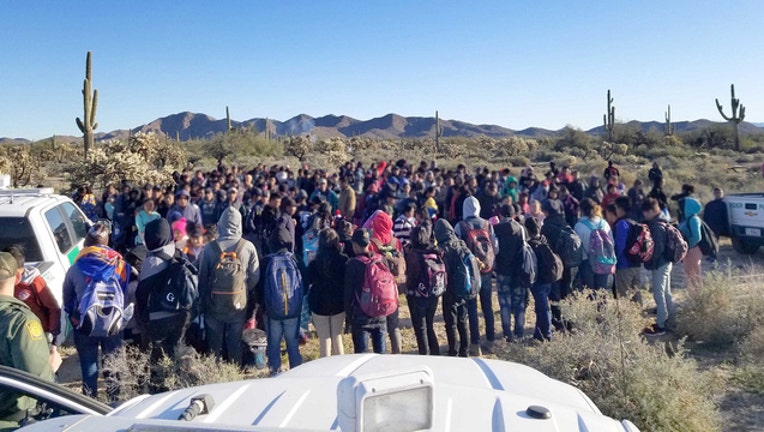 article
LUKEVILLE, Ariz. (FOX 10) - Officials say a group of 325 Central Americans was taken into custody after illegally crossing the U.S.-Mexico border on Thursday morning.
According to U.S. Customs and Border Protection, a helicopter spotted the group amid freezing temperatures while investigating a possible campfire.
The group illegally entered the country through an area where there is a vehicle barrier designed to prevent such crossings.
The Central Americans told Border Patrol agents that they were dropped off by buses and trucks overnight on Mexico's Federal Highway 2, which parallels the U.S. border nearby.
Once the entire group arrived, they crossed the border together at 8 a.m., where they would wait to surrender to authorities.
The Central Americans consisted of individuals and families, including 150 juveniles, 32 of whom were unaccompanied.
The group was taken to the nearest Border Patrol facility for processing.
A 5-year-old with possible chicken pox and 12-year-old with a skin infection were hospitalized.