Cedar Park police search for aggravated robbery suspect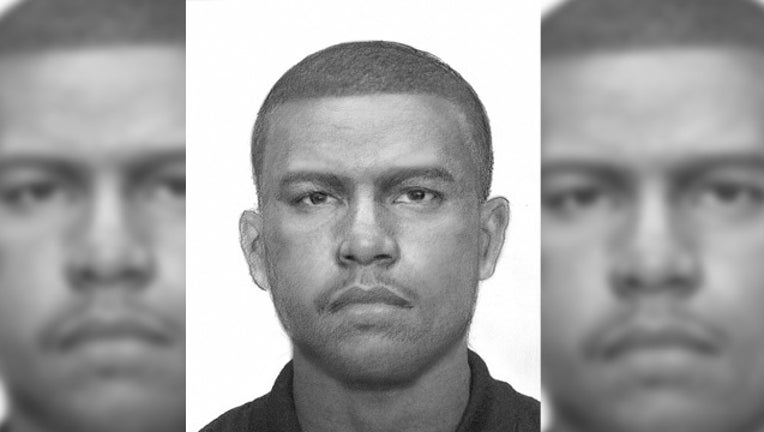 The Cedar Park Police Department has released a sketch of a suspect from an aggravated robbery that happened in May. The victim was a 68-year-old Vietnam veteran. 
Cedar Park police say they responded to report about the aggravated robbery where the victim was followed from a bank to an apartment complex located at 1600 S Lakeline Blvd around 6 p.m. on May 30. The victim was reportedly helping a friend move at the complex when he was hit in the back of the head. Police say the suspect continued to hit the man in his stomach and eventually took an envelope with $500 from the victim's pocket. 
Police say the suspect then fled the scene in a black car. Surveillance footage shows the car may have been a Honda Civic with paper plates. 
The suspect is described as a black male, approximately 30 years old, about 6 feet tall and 170 pounds. 
The victim was treated and is recovering from his injuries.
Cedar Park police are asking the public to contact Detective Marie Reinarz at 512-260-4880 or via email at marie.reinarz@cedarparktexas.gov if they have any information.