We asked ChatGPT to rank the 10 most famous Texans. Here's what it said.
The Lone Star State has produced several famous figures and celebrities.
Singers, actors, presidents and more were born and raised right here in Texas.
But who is the most famous?
We decided to ask AI chatbot ChatGPT for the answer.
10 Most Famous Texans, According To ChatGPT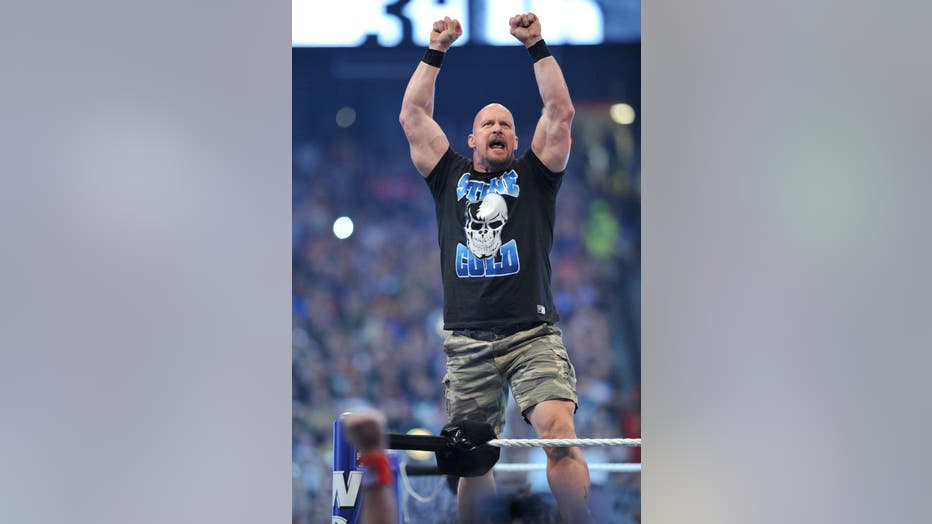 ATLANTA, GA - APRIL 03: Stone Cold Steve Austin attends 'WrestleMania 27' at the Georgia World Congress Center on April 3, 2011 in Atlanta, Georgia. (Photo by Moses Robinson/Getty Images)
10. Steve Austin
Steven Anderson was born in Victoria, Texas and played linebacker at North Texas State University (University of North Texas) before becoming "Stone Cold" Steve Austin, one of the biggest names in professional wrestling.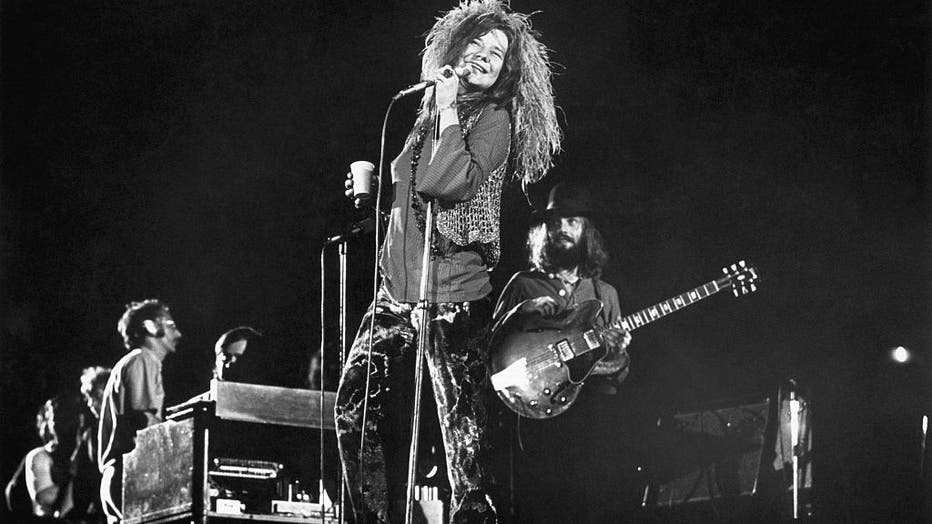 Janis Joplin and her final group, the Full Tilt Boogie Band, perform at the Festival for Peace at Shea Stadium.
9. Janis Joplin
Singer Janis Joplin was born in Port Arthur, Texas. She later attended both Lamar State College of Technology and the University of Texas. Joplin died of a heroin overdose in 1970 at 27 years old. She was named a Rock and Roll Hall of Famer in 1995 and Rolling Stone named her one of the 100 Greatest Artists of All Time.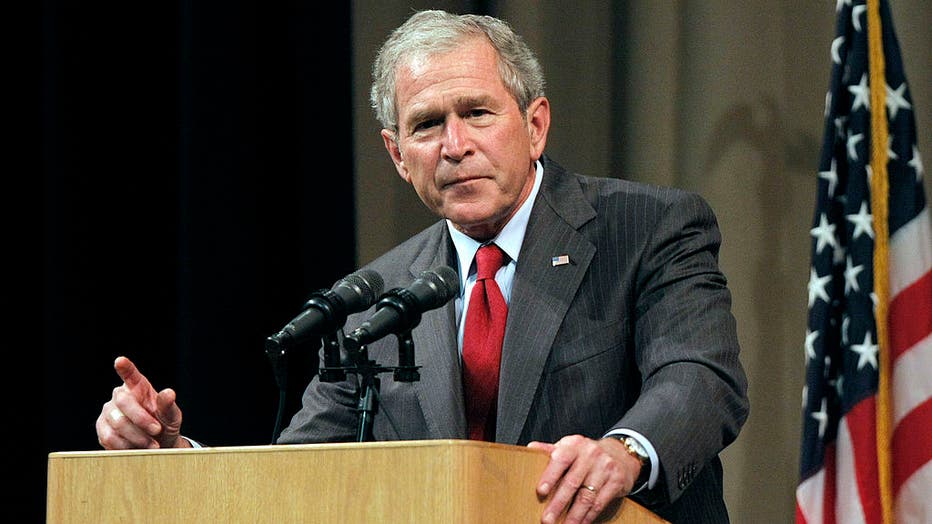 BENTON HARBOR, MI - MAY 28: Former President George W. Bush speaks at the Economic Club of Southwestern Michigan May 28, 2009 in Benton Harbor, Michigan. Bush was to discuss his presidency and life, as well as the economy and world events in his firs
8. George W. Bush
Former President George W. Bush wasn't born in Texas, but he does have deep Texas ties. Bush co-owned the Texas Rangers before being elected Governor. He then went on to become the 43rd President of the United States. Bush and his wife Laura live in Preston Hollow and the George W. Bush Presidential Museum is located on the SMU campus.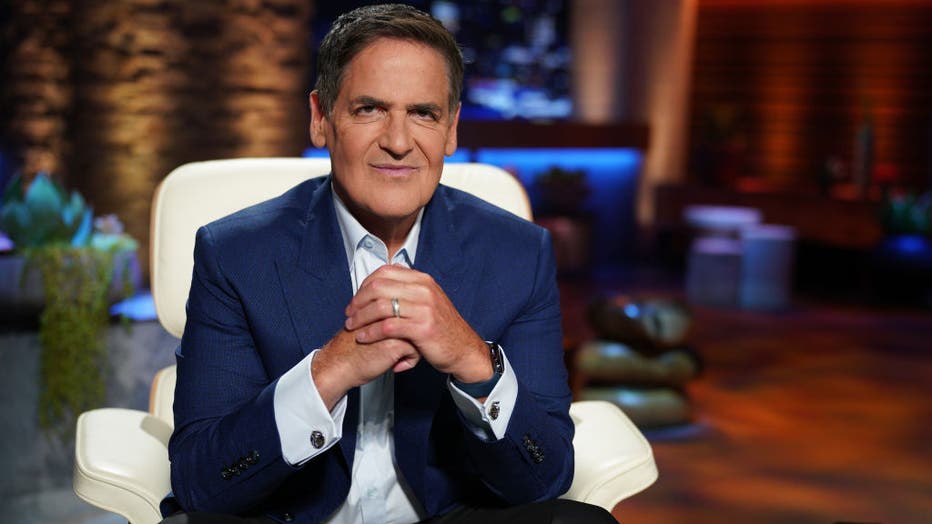 SHARK TANK - ABCs Shark Tank stars Mark Cuban. (Christopher Willard/ABC via Getty Images)MARK CUBAN
7. Mark Cuban
Mark Cuban is also not a native Texan, but he now calls the Lone Star State home. After making billions selling broadcast.com to Yahoo, Cuban purchased the Dallas Mavericks. Cuban has started and invested in several companies and starred in the TV show 'Shark Tank'.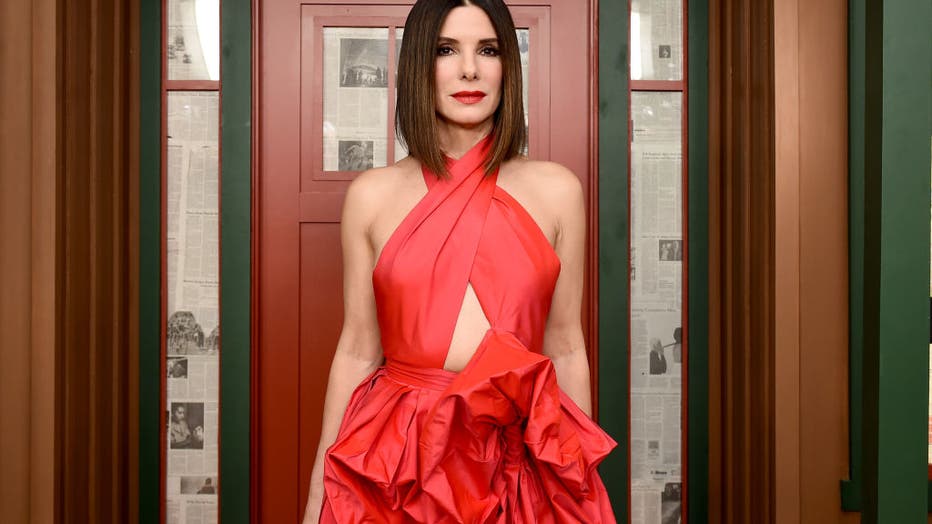 NEW YORK, NY - DECEMBER 17: (EDITORS NOTE: This image has been digitally altered) Sandra Bullock attends the New York Special Screening Of The Netflix Film "BIRD BOX" at Alice Tully Hall on December 17, 2018 in New York City. (Photo by Ilya S. Saveno
6. Sandra Bullock
Academy Award-winning actress Sandra Bullock is from the DC-area, but lived in Austin for a long time. Bullock still owns property and businesses in the Austin-area, but lives in LA. Bullock is best known for her roles in the movies "Speed, "The Blind Side," and "Gravity."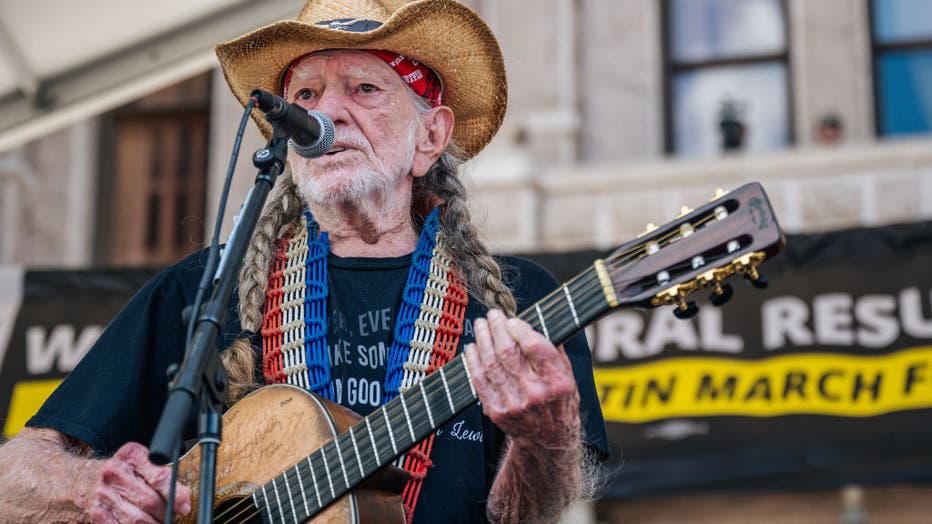 AUSTIN, TEXAS - JULY 31: American musician Willie Nelson performs during the Georgetown to Austin March for Democracy rally on July 31, 2021 in Austin, Texas. Texas activists and demonstrators rallied at the Texas state Capitol after completing a 27-
5. Willie Nelson
Legendary country musician Willie Nelson was born in Abbott, Texas. The "On the Road Again" singer was inducted into the Rock and Roll Hall of Fame this year.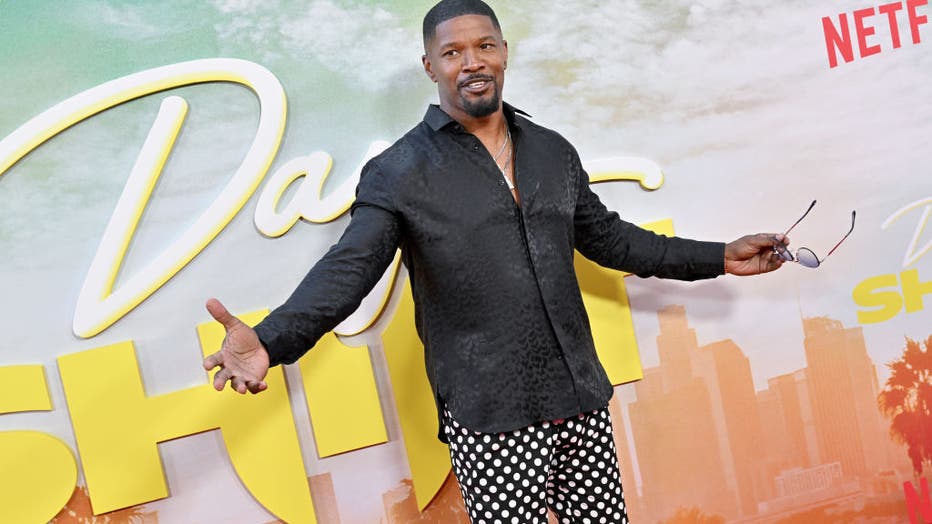 LOS ANGELES, CALIFORNIA - AUGUST 10: Jamie Foxx attends the World Premiere of Netflix's "Day Shift" at Regal LA Live on August 10, 2022 in Los Angeles, California. (Photo by Axelle/Bauer-Griffin/FilmMagic)
4. Jamie Foxx
Terrell, Texas native Jamie Foxx, born Eric Bishop, is a singer, pianist, comedian and actor. Foxx broke out on the show 'In Living Color' before eventually landing 'The Jamie Foxx Show.' Foxx made a move to the movie industry, winning an Oscar for his portrayal of Ray Charles in the movie 'Ray.' Foxx is currently a host of 'Beat Shazaam' on FOX and will host the upcoming FOX show 'We Are Family' with his daughter, Corinne.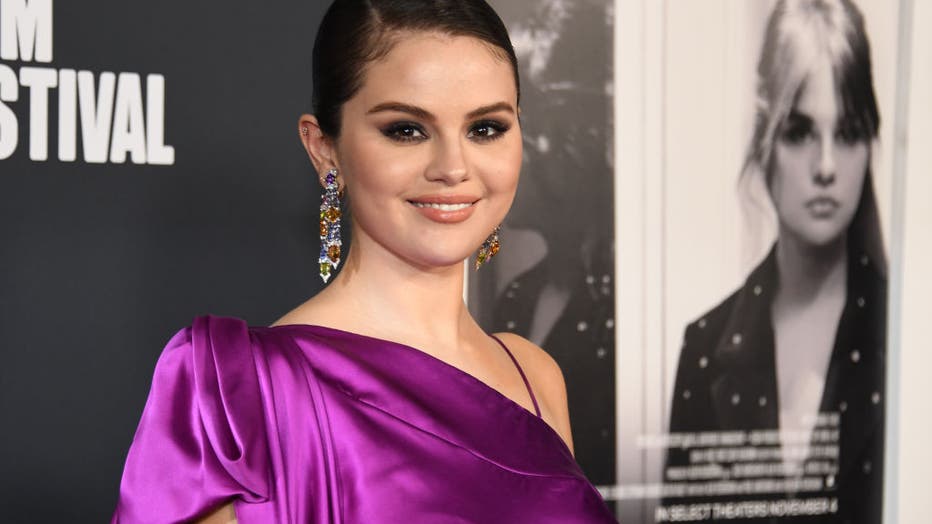 HOLLYWOOD, CALIFORNIA - NOVEMBER 02: Selena Gomez attends 2022 AFI Fest - "Selena Gomez: My Mind And Me" Opening Night World Premiere at TCL Chinese Theatre on November 02, 2022 in Hollywood, California. (Photo by Jon Kopaloff/Getty Images)
3. Selena Gomez
Singer and actress Selena Gomez grew up in Grand Prairie, Texas. At a very early age she starred in 'Barney and Friends.' Now she's the most-followed person on Instagram and stars on the TV show 'Only Murders in the Building.' It was recently announced that she will host two new cooking shows on the Food Network.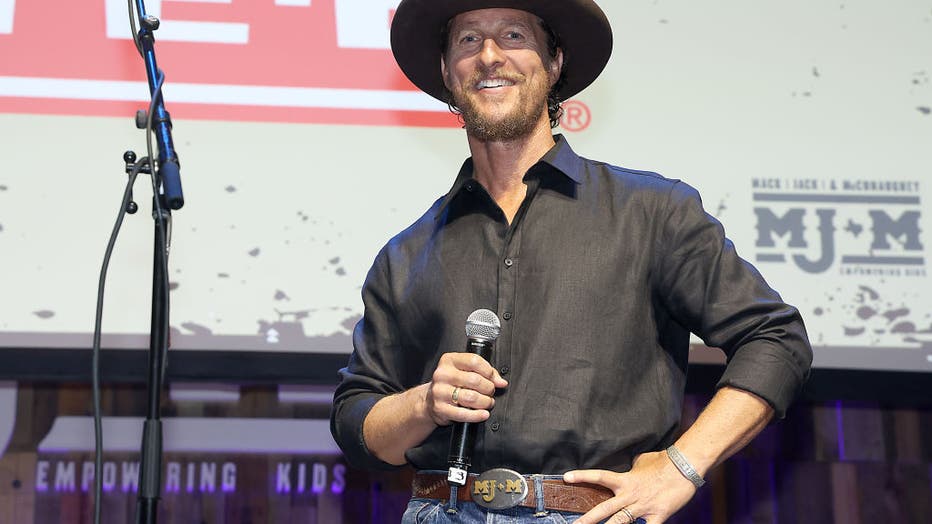 AUSTIN, TEXAS - APRIL 28: Matthew McConaughey speaks during the 2023 Mack, Jack & McConaughey - Jack Ingram & Friends concert at ACL Live on April 28, 2023 in Austin, Texas. (Photo by Gary Miller/WireImage)
2. Matthew McConaughey
The Uvalde, Texas-born actor is best known for his roles in movies like 'Dallas Buyer's Club', for which he won an Oscar, and 'Interstellar.' He also received an Emmy nomination for his role as Rust Cohle on HBO's 'True Detective'. McConaughey toyed with the idea of running for governor in 2021, before ultimately deciding against it. McConaughey is a minority owner of Major League Soccer's Austin FC.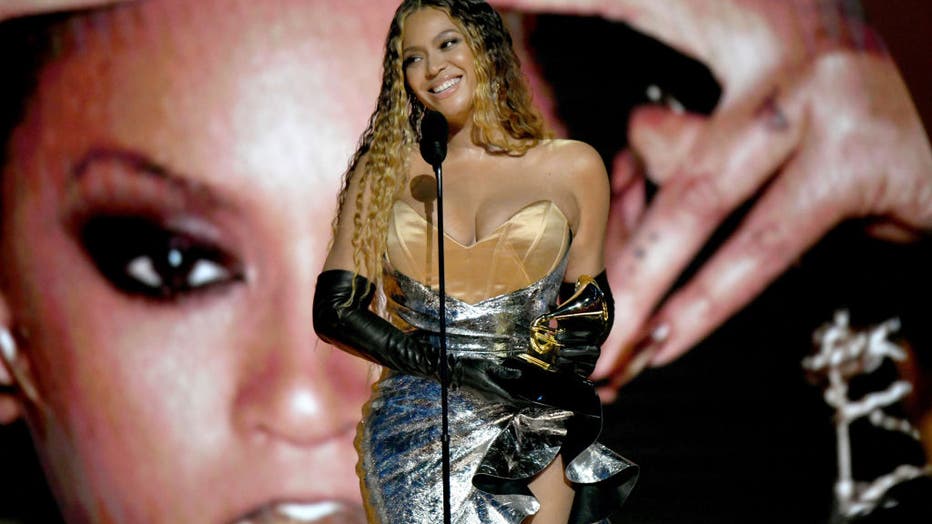 LOS ANGELES, CALIFORNIA - FEBRUARY 05: Beyoncé accepts Best Dance/Electronic Music Album for "Renaissance" onstage during the 65th GRAMMY Awards at Crypto.com Arena on February 05, 2023 in Los Angeles, California. (Photo by Michael Kovac/Getty Images
1. Beyoncé Knowles-Carter
Internationally known and celebrated, Beyoncé was born in Houston, Texas. She came to fame as a member of the group Destiny's Child before going solo. Beyoncé became the first solo artist to have their first seven studio albums debut at number one on the Billboard 200. She is regarded as one of the most successful performers of her generation.