Cholula spices things up with launch of salsa, taco seasoning lines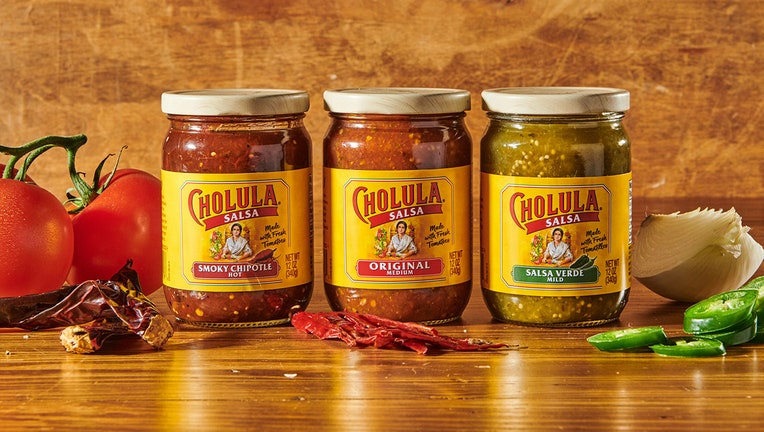 article
HUNT VALLEY, Md. - Cholula, the hot sauce brand known for its signature wooden cap and iconic yellow label, has announced its first-ever category expansion with the launch of six new products. 
The two new product lines, which are now in grocery stores nationwide, include salsa and taco seasoning. 
Salsa flavors include Cholula's Original, Salsa Verde and Smoky Chipotle. Meanwhile, the taco seasonings are available in three varieties including Cholula's Original Recipe Mix, Smoky Chipotle Recipe Mix, and Chili Garlic Recipe Mix.
According to Cholula's parent company, McCormick & Company, the new products aim to stay true to the brand's authentic Mexican roots.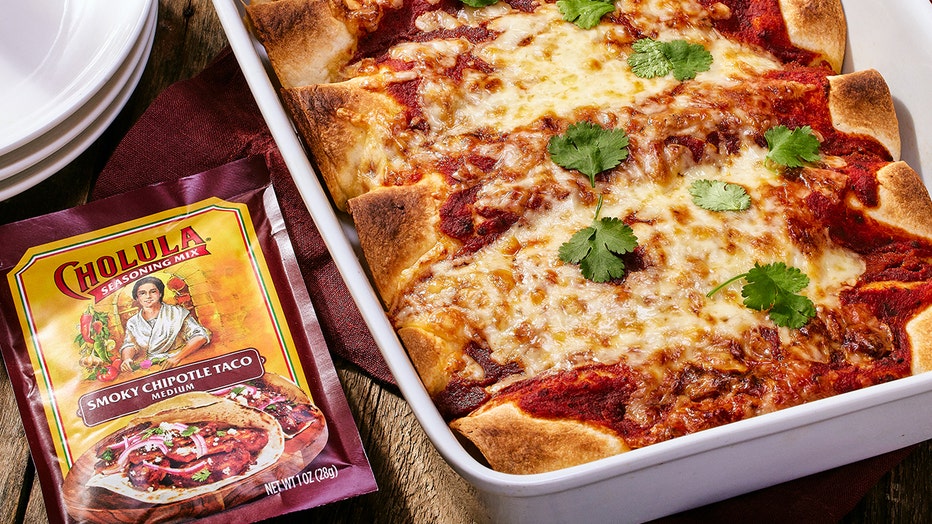 Photo of enchiladas using Cholula's new taco seasoning. (Credit: Cholula)
"For three generations Cholula has served as the perfect staple to bring authentic, fresh Mexican flavor to any dish," said Valda Coryat, the company's North America vice president of marketing, said in a statement. "We're excited to expand beyond the sauce category and into the mainstream Mexican aisle to deliver that delicious flavor and balanced heat to passionate Cholula fans in new and exciting ways."
This news comes on the heels of the launch of the brand's Reserva Tequila & Lime, the first widely available, 100% agave tequila premium hot sauce crafted with agave tequila. 
"Flavor runs in the Cholula family and our salsas and taco seasoning mixes are no exception to the motherload of mouthwatering taste we bring to each and every recipe," Coryat continued.
RELATED: White Castle offers free burgers for National Slider Day
McCormick & Company is an American food company that manufactures, markets and distributes products including spices, seasoning mixes and condiments. The brand's products are available across 170 countries and territories.
This story was reported from Los Angeles.