Christina Grimmie: A star on the rise cut down by gunman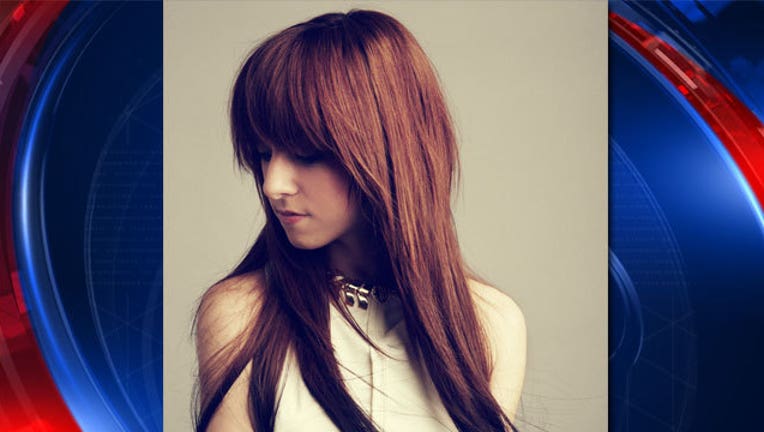 article
NEW YORK (AP) — Hours after she died, Christina Grimmie's face still beamed from a selfie video she had posted online inviting everyone to be there for her concert Friday night.
"Please come out!" the young singer said, then added with an effervescent lilt, "Bye!"
Minutes after that Orlando, Florida, performance — Grimmie's last — she was shot as she signed autographs.
Thus did a deadly, senseless attack cut down at age 22 a star on the ascent, while leaving fans horrified and at least one fellow singer shaken at the danger that being in the public eye can represent: "Now I'm scared to do meet and greets," tweeted country artist RaeLynn who, like Grimmie, competed on "The Voice."
Grimmie was most widely known from those appearances on "The Voice" two years ago, when she rocked listeners with her renditions of songs including "Wrecking Ball" and "Can't Help Falling in Love," and finished third.
"I'm shocked she didn't actually win season six," said "Voice" host Carson Daly on the "Today" show Saturday.
But by then, Grimmie was already a show-biz veteran and YouTube star.
It all started seven years ago when she posted online a video of herself playing piano and singing "Don't Wanna Be Torn" by Miley Cyrus as television alter ego Hannah Montana.
A scant two years later, in 2011, Entertainment Weekly was crowning her "the veritable queen of YouTube musicians," already with nearly 1 million subscribers (she has 3.2 million now), an EP of original songs (titled "Find Me"), a single ("Advice") that was getting airplay on Radio Disney, and an opening spot touring with Selena Gomez.
She was all of 17.
Her growing success sparked Grimmie's move to Los Angeles, far from her hometown of Marlton, New Jersey.
It was there, in this small community some 20 miles from Philadelphia, that Grimmie found her musical talents. The mayor of her hometown said she was one of the community's "shining stars."
When she was 4, as she told the Marlton Sun in a 2011 article, she would plop herself down at the family's piano — "you know, just press keys. I never thought anything of it." ''I've always sung," she added, "and had a gut feeling I wanted to sing."
She said she posted her first video on YouTube at the urging of a friend who thought she was better than the artists already online. The reception was dizzying.
"But I have God, Jesus Christ, I try to stay as grounded as I possibly can," she told the GlobalGrind website in 2011. "I don't consider myself a famous person, so I just kind of do my thing and my fans love it, and that's what makes me happy."
While she won admirers for her covers of established hits, Grimmie was intent on writing her own songs that expressed her own interests, "not just dancing and getting drunk and blah-blah-blah," as she told Entertainment Weekly. "I wanted to write with feeling and emotion." She felt strongly about preserving a certain wholesome image.
"I've absolutely fought against having to be half-naked to sell a track. It's not me or how I want to do things," she said in 2015. "I've missed several opportunities because I've said no."
She stayed true to that style.
"Christina was a natural, gifted talent that comes along so rarely," wrote Adam Levine, singer and Grimmie's mentor on "The Voice" that brought her to the finals. "She was taken from us too soon."
Her level of talent and dedication was "a dangerous combination," her brother, Marcus Grimmie, proudly told The Philadelphia Inquirer in 2014.
It was he who would heroically tackle Kevin James Loibl, the 27-year-old gunman who had opened fire on her, after which Loibl shot and killed himself.
In February, Grimmie released a new EP, "Side A," and in a recent interview just published on the PopCrush website, she looked ahead. To possibly completing a full-length album. To going on another tour. To working with Ariana Grande or One Direction or Justin Bieber, for whom she dreamed of opening: "That would definitely be the crowd I would want to play to."
"I have so much stuff coming up," she said.