City of Taylor holding groundbreaking ceremony for new Dickey-Givens Community Center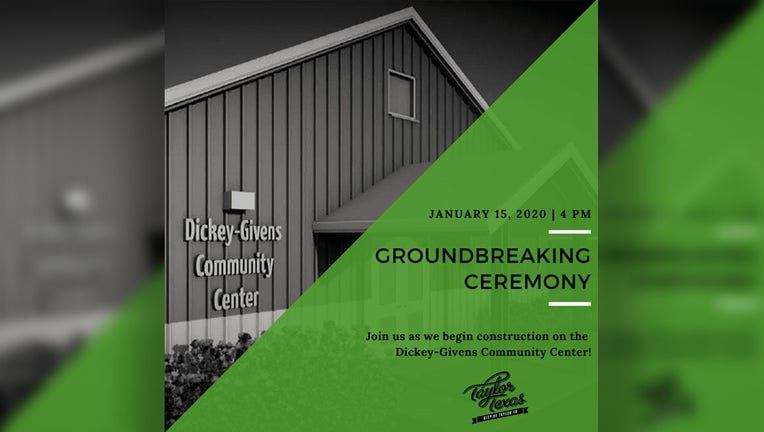 TAYLOR, Texas - The City of Taylor is inviting the public to attend a groundbreaking ceremony for the new Dickey-Givens Community Center. 
The ceremony will take place on Wednesday, January 15 at 4 p.m. The public can meet at the site location in Fannie Robinson Park at 260 S. Dolan Street. 
Mayor Brandt Rydell will be speaking at the groundbreaking ceremony. City Council and community members involved in the design of the Community Center, as well as representatives of the City's engineering firm, will be in attendance. 
The Dickey-Givens Community Center was approved at the November 14 Taylor City Council meeting. City Council member's approved a $499,981 bid to Houston based Skyler Design Build to construct the community center. 
"The architectural design plans are set to mimic the design of the original building while also incorporating some furnishings from the original building," said Stacey Osborne at the City of Taylor Communications Office. 
Construction of the new Community Center and site improvements are anticipated to be completed by summer 2020. 
For more information, contact the City of Taylor Communications Office at 512-352-5448.