Dog hugging stuffed animal mourns the loss of best friend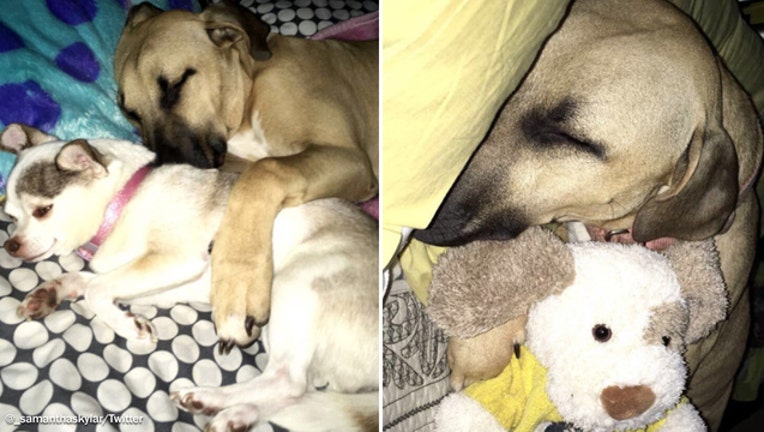 article
A dog cuddling up with a stuffed animal after losing her best friend is breaking hearts everywhere. 
Dealing with the loss of a loved one is never easy.
And one doggo dealing with hers is breaking the internet's heart. 
Lucy the Chihuahua was Nala's cuddle buddy. But after Lucy passed away, it took a toll on Nala. 
Samantha told FOX 5 it was a sad time in her household. So she went and bought a stuffed animal to remember the late dog.
And just like old times, when Lucy would nestle in between Nala's legs, the stuffed animal provided comfort to the mourning pup.
Samantha tweeted a side-by-side now and then picture of Nala, Lucy, and the stuffed animal. 
The tear jerking tweet was shared over 24,000 times.