Downtown closures for 2017 Republic of Texas Biker Rally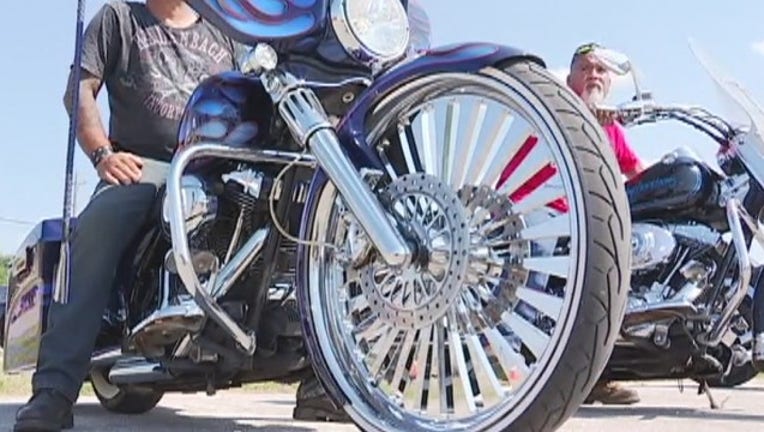 article
The 2017 Republic of Texas Biker Rally is upon us. The ROT Rally brings some of the best motorcycle attractions and acts in the country to Austin, Texas. The influx of motorcycles and pedestrian traffic goes hand in hand with road closures within the City of Austin.  
Beginning Friday, June 9, 2017 at 6 p.m. through Saturday, June 10, 2017 at 12 a.m., Congress Avenue will be closed for the Republic of Texas Biker Rally parade and events.
According to the ROT Rally website, the parade will begin at 7:45 p.m. at the Travis County Exposition Center and will head south on Decker to FM 969/East MLK Blvd. The parade will then turn left on Webberville road, left on Springdale road, right on Oak Springs Dr./Rosewood Ave., left on Hargrove, right on Pleasant Valley Rd. (over the bridge), left on Chestnut, right on Rosewood, right on 11th St., left of Congress Ave.
Street closures on Congress Ave. include:
Congress Ave. from Cesar Chavez to 11th St.
Side streets of Congress Ave. will be closed between Brazos and Colorado streets at 6 p.m.
Cross traffic on 5th and 6th Streets will remain open until 7:30 p.m., at which point they too will be shut down.
In addition, from 7:30 p.m.-3 a.m. Sixth St. from Red River to Congress Ave. will be closed.
Towing on Congress Ave. will begin at 4 p.m. on Friday, June 9, 2017.
If you are towed, you can contact Southside towing at (512) 441-7094 or by visiting AutoReturn website.
For more information about street closures, click here.
There may be a high volume of motorcycle and pedestrian traffic due to the 2017 Republic of Texas Biker Rally, remember to be patient and look twice when traveling on Austin roadways #ArriveAlive.