Driver jumps curb apparently to avoid school buses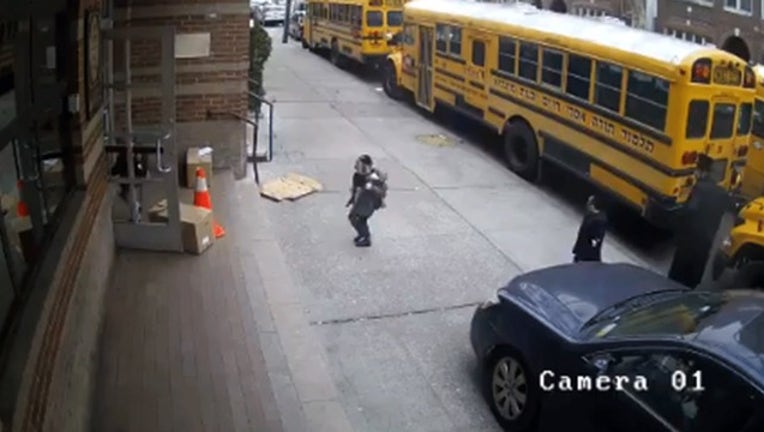 article
NEW YORK (FOX 5 NY) - Former NY State Assemblyman Dov Hikind released video of what appears to be a driver trying to get around several parked school buses by driving onto the sidewalk and narrowly missing young children.
Hikind share the video on Twitter of the incident on 53rd St. in Borough Park, Brooklyn.
Hikind, who spent 36 years public office, wrote on Wednesday:
"I'm calling on @NYPD66Pct to look into the matter and arrest the man responsible for the reckless endangerment of children's welfare. All that because he couldn't wait an extra few minutes..."
The NYPD said it is investigating. The driver of the vehicle had not yet been identified.