East Austin fire leaves behind $55,000 worth of damages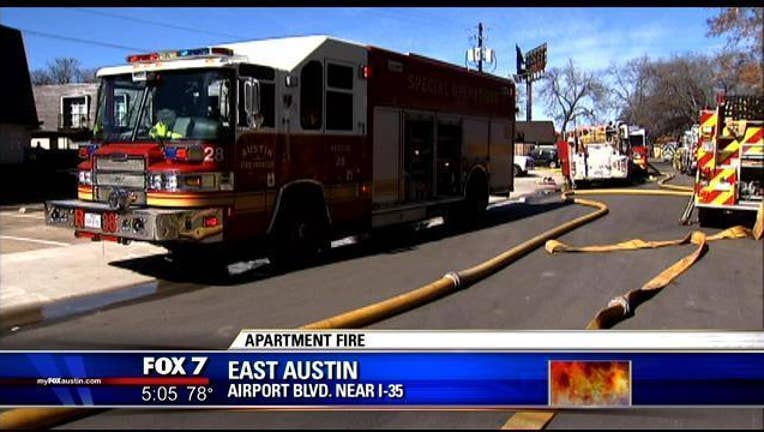 article
AUSTIN, Texas - Austin fire officials believe a plumber sweating pipes caused a fire at an east Austin apartment complex.
Around 10:30 Tuesday morning, fire crews were called to the Wilshire West Apartments near I-35 and Airport Blvd.
When they arrived, they found a fire burning in the wall of a second story apartment.
The fire left behind $55,000 worth of damage to two units and the apartment's leasing office.
The Red Cross is assisting.