Emergency declaration issued ahead of Tropical Storm Colin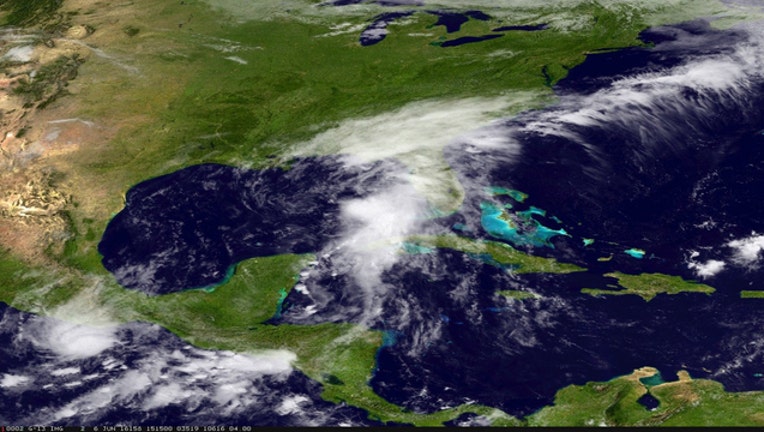 article
TALLAHASSEE, Fla. (AP) — The Latest on Tropical Storm Colin (all times local):
11:30 a.m.
Florida Gov. Rick Scott has declared a state of emergency in 34 Florida counties as Tropical Storm Colin approaches the state from the Gulf of Mexico.
Scott signed the order Monday morning.
A large swath of Florida is under a tropical storm warning. The counties included in the governor's declaration include the Tampa Bay region, much of the Panhandle, central Florida and the counties along the Atlantic beaches in northeast Florida.
Heavy rain is expected, and many coastal communities are providing sandbags for residents in low-lying areas prone to flooding.
Daniel Brown, a senior hurricane specialist at the National Hurricane Center in Miami, says strong wind shear and the system's poor organization make it unlikely that Colin will strengthen before reaching Florida's coastline.
___
10:15 a.m.
On the Georgia coast, Savannah and surrounding Chatham County were under a tropical storm watch as Colin was expected to pass the area before dawn Tuesday.
Dennis Jones, director of the Chatham County Emergency Management Agency, said they're bracing for bad thunderstorms.
Jones says flash floods appeared to pose the greatest threat, with the worst flood potential expected late Tuesday when local waterways already swollen with rain crest with the high tide at about 10:40 p.m. Savannah-area authorities planned to keep a close watch for floodwaters on Georgia Highway 80, the only roadway linking the beach community of Tybee Island to the mainland.
___
3 a.m.
Tropical Storm Colin is on its way to strike Florida on Monday and threatening rains forecasters say could cause some serious flooding along much of the state's Gulf coast.
A large portion of Florida's western and Panhandle coast was already under a tropical storm warning when the National Hurricane Center announced that a quickly moving depression had become a named storm. The center says it's the earliest that a third named storm has ever formed in the Atlantic basin.
Colin's maximum sustained winds Monday morning are near 40 mph (65 kph) with some strengthening forecast before reaching the Florida coast. The storm is centered about 410 miles (665 kilometers) southwest of Tampa and moving north near 10 mph (16 kph).