Family member charged for inappropriately touching four-year-old child
AUSTIN, Texas - A man has been charged for inappropriately touching a four-year-old child in his family.
On May 24, the child's mother called the Austin Police Department at around 3:30 p.m. to report the incident at a home on William Cannon Drive.
Police say in court documents that when officers arrived at the home, they met with the victim's mother, her husband, the suspect, and three minor children - including the victim.
The victim's mother told officers that she had been sitting on the couch on the phone and that the suspect was in the kitchen slicing fruit. The victim went into the kitchen to get some fruit and after finishing her call, the victim's mother says she went to go check on the victim.
SIGN UP FOR FOX 7 AUSTIN EMAIL ALERTS
Court documents say that the victim's mother found the victim with her back to the sink area and the suspect standing in front of the victim, facing the victim. The woman says she saw that the victim's pants and underwear were pulled down and that the suspect appeared "nervous and shaking."
The victim's mother took the victim into a bedroom and asked the victim what happened. The victim reportedly said what happened and the victim's mother interpreted what the victim said as the suspect inappropriately touching the victim.
The suspect was arrested at the scene. He told police that the victim needed to go to the bathroom and that when the victim was told the bathroom was occupied, the victim pulled down their pants because the victim was going to go to the bathroom in the kitchen.
The suspect at first denied touching the victim, court documents say, but later changed his answer when asked if the victim's DNA would be found on him.
---------
Get breaking news alerts in the FOX 7 Austin News app. It is FREE!
---------
 Police met with the victim's mother and her husband the following day on May 25 and the husband confirmed he had heard the victim talking to the victim's mother the previous day and that when he asked the victim if what happened was true, the victim said that it was true.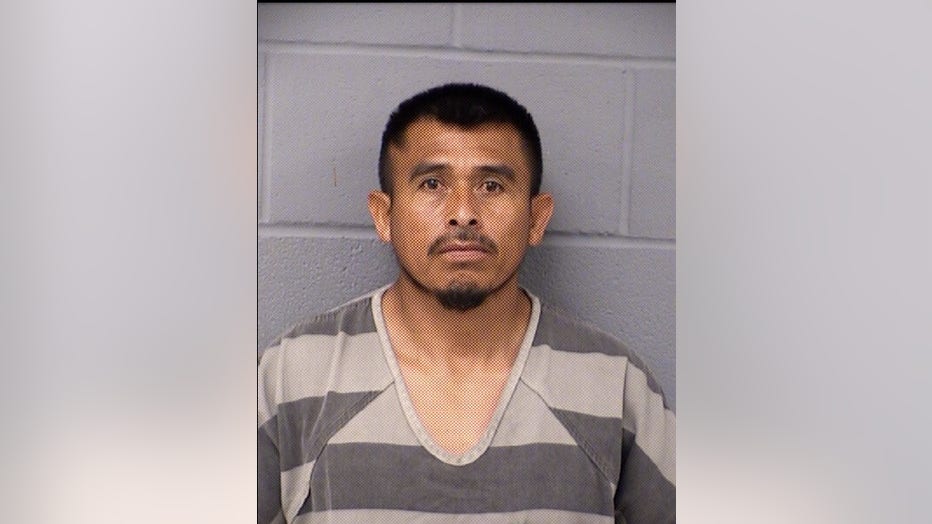 The victim's mother identified the suspect as 41-year-old Daniel Salvador. He's been charged with aggravated sexual assault of a child less than six years of age which is a first-degree felony.