Family of Gene Vela reacts to not guilty verdict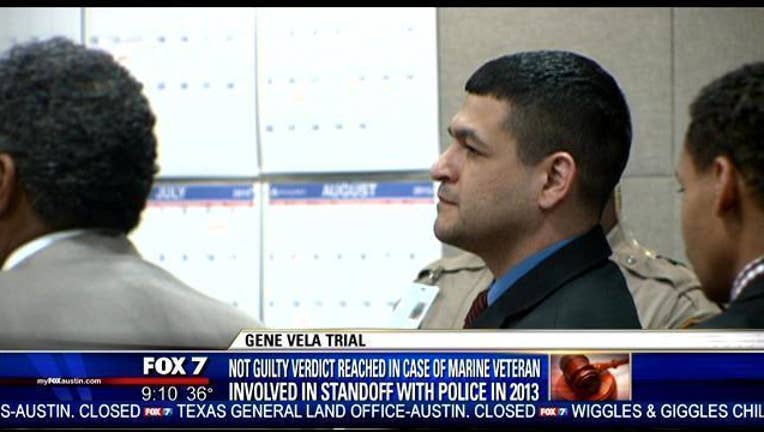 article
AUSTIN, Texas - A Travis County jury found Marine veteran Gene Vela not guilty on charges of aggravated assault of a public servant.
His family told FOX 7's Casey Claiborne they are very pleased with Wednesday's verdict but they say the focus now will be on getting the marine veteran help for his condition.
The verdict came down a little after 5 p.m. Wednesday evening.
Vela was shot by police during a standoff in November 2013 at his Central Austin apartment complex. Officers were sent there after receiving a check welfare request from a friend.
Prosecutors argued the situation escalated after Vela, who was drunk at the time, waved a gun and flashed a laser targeting device at the police officers.
Defense attorney Skip Davis says the jury decided vela was not responsible for the standoff because police did not identify themselves when they arrived.
"APD should have announced who they were. There was no reason given the amount of time that transpired the extent of the activities that occurred, the dangerousness of the activities that both groups were involved in. The announcement should have been a foregone conclusion," he said.
Vela's family and friends were there as well breathing a sigh of relief.
His mother Karen Vela Emerson says she was afraid for a while but she had confidence in Davis and her son.