Florida boy, 12, dies after getting the flu, family says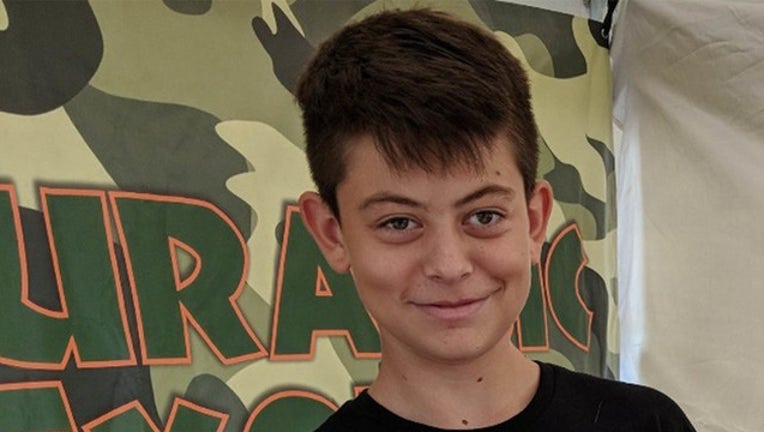 article
WEST PALM BEACH, FLA. (WSVN) - A 12-year-old boy in West Palm Beach has died due to complications from the flu virus, his family said.
Dylan Winnik, a seventh-grader at Okeeheelee Middle School died Tuesday afternoon, the Palm Beach Post reports.
Dylan's mother's partner told the newspaper the boy suffered from what they believed was a cold for about two days. However, when Palm Beach County sheriff's deputies responded to Dylan's father's home, the 12-year-old was already dead.
"Monday morning, getting ready to go to school, he looked like any other kid getting ready to go to school," said Dylan's mother's boyfriend. "'Aw man I don't want to go to school,' but still eating healthy, conversing [about his] birthday party, playing soccer, everything's normal just a regular cold."
The family told the Palm Beach Post that Dylan had not received the flu shot.
Dylan's father, Sergio Winnik, said the boy had been running a fever for days, but his symptoms didn't seem serious.
"He went to school Friday, he went to a birthday party this weekend with lots of kids, came home with a fever, and then it went away," said Sergio. "Then he said his body ached, and that's it. He's gone."
Sergio said he had to leave his West Palm Beach home to take part in a naturalization ceremony at the South Florida Fair, but before he left, Dylan said he wanted to stay home even though he was feeling better.
"I had to go to that event for immigration," said Sergio. "I asked him if he wanted to come with me, and he said he felt better but wanted to stay home and watch TV."
That would be the last time that Sergio would hear from Dylan.
"I called him, but he wouldn't answer the phone," said Sergio. "My neighbor knew I had stepped out, so I called him and told him that my son wasn't answering the phone. My neighbor went to my house to check on him. He was looking and looking for him and realized he was in the bathroom. And then… I don't know, he just died in there."
Investigators are now performing an autopsy to determine the exact cause of death.
Sergio shared a warning for other parents. "My message to all parents: be careful with your kids. There's a new flu out there, and there's no vaccine for it, there's nothing," he said.
"Go see a doctor and get checked out," said Dylan's mother's boyfriend. "Take as many precautions as u can. It's here, its in this neighborhood, in this school system. Lets make sure that it's stomped out. Whatever can be done."
Dylan's family has set up a GoFundMe page to help pay for his funeral expenses.
According to the CDC, 30 children have died from the flu so far during the 2017-2018 flu season.