Florida parents arrested after 3-month-old dies, twin sibling severely hurt, Cocoa police say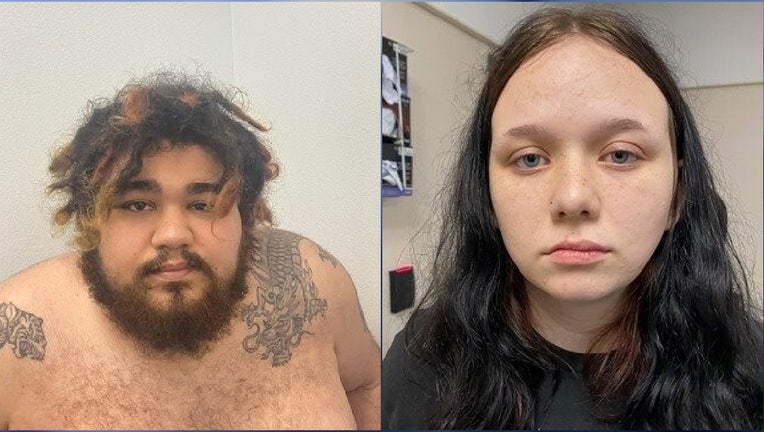 article
Two Florida parents have been arrested under suspicion of child abuse after one of their children – a 3-month-old twin – died Thursday morning, and the other was found with severe injuries, according to the Cocoa Police Department.
Police officers responded to a home on N. Fiske Blvd. on Thursday morning after receiving 911 calls about an unresponsive child. First responders tried to save the child's life, but were unsuccessful and the child died.
"Detectives responded and began the investigation into the circumstances surrounding the child's death and severe injuries to the twin sibling," a news release said. 
Citing interviews with witnesses and physical evidence at the home, detectives found probable cause to arrest the parents, police said.
Quentin Smith, 23, was booked into jail on charges of aggravated child abuse, child neglect with great bodily injury, and domestic battery. The twins' mother, Hannah Jones, 18, was booked into jail on charges of aggravated child abuse, child neglect with great bodily injury, and failure to report incident to law enforcement.
Police said the investigation was ongoing and that additional charges are likely.
According to an arrest affidavit, first responders and medical professionals found multiple bruises on the body of the child who died, as well as swelling of the child's arms.
First responders noted bruising, swelling, and bite marks on the other child, the report said.
In interviews with detectives, according to the arrest report, Smith admitted to biting both children on multiple occasions, despite being told by others to stop doing that. He also admitted to previously "yanking" on one of the children's arms, and shaking one to get them to be quiet.
Jones admitted to detectives, according to the report, that Smith had bitten the children and pulled on one of their arms, but did not report it to law enforcement or medial professionals.
She also admitted to picking up one of the children by the leg in a "careless and reckless manner," according to the report.
Editor's note: Article has been updated to correct the age of the children. They were three months old, according to police.