Florida Uber driver arrested for kidnapping, rape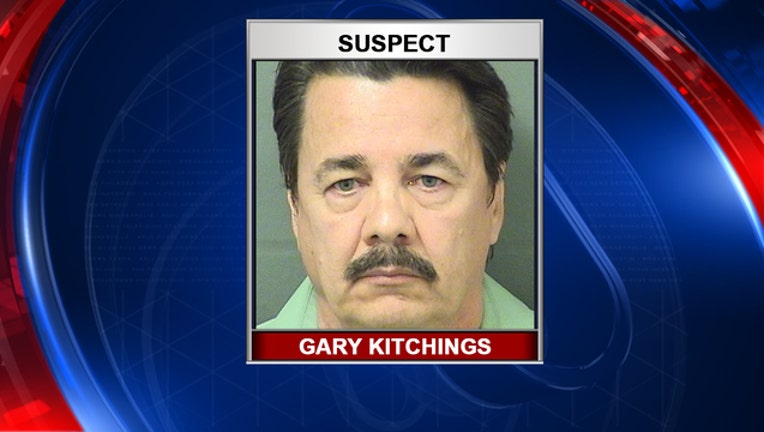 article
JUPITER, Fla. - Police in Jupiter have arrested an Uber driver who is accused of kidnapping a passenger and sexually assaulting her.
Police say the woman was picked up by Gary Kitchings, 55, just after 12:30 a.m. May 7th from Sun Fest in downtown West Palm Beach.
On the drive to her home, the police report says he began to flirt with the woman, then when she tried to jump out of the car, he threatened her by saying he had a gun and that if she didn't do what he wanted, he would kill her.
He sexually assaulted her in the car, police say, and after she got home and tried to run inside, he grabbed her and pushed her inside her house, the police report says, where he sexually assaulted her again.
The victim told police she thought she saw a gun under his shirt but he never displayed one.
He eventually left, saying he would come back and kill her if she told anyone, so she locked her bedroom door, hid in the closet, and called 911, the police report says.
Police say the victim had the suspect's license plate number and he was arrested and charged with kidnapping, sexual battery with a deadly weapon, and burglary.
Police say Kitchings lived and worked at the Kid Sanctuary Campus, a non-profit home for neglected and abused children.
The facility told WPBF he has been placed on leave pending the outcome of criminal proceedings, and Uber said the driver has been removed from the app.