For Trump, it's about America's ego _ and his own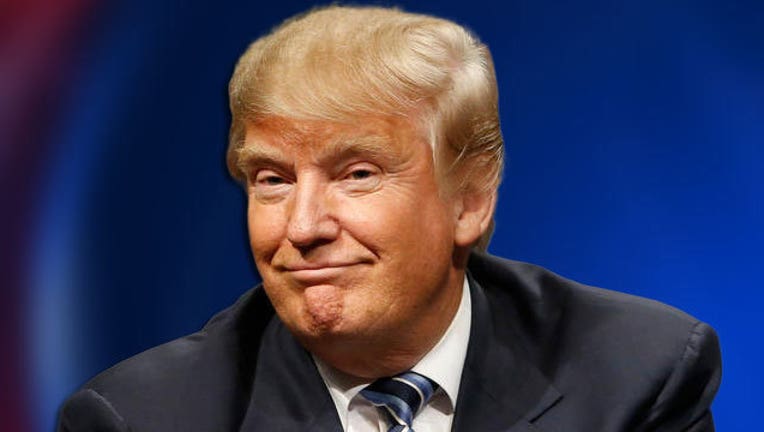 article
WASHINGTON (AP) — Donald Trump once owned up to the force driving him in life: ego.
"Almost every deal I have ever done has been at least partly for my ego," the billionaire declared in a 1995 New York Times piece titled, "What My Ego Wants, My Ego Gets."
What 70-year-old Donald John Trump wants now is the U.S. presidency. To understand why, consider the billionaire's ego not just as mere mortals might see it (an outsized allotment of conceit) but also as Trump himself understands it (an extraordinary drive for excitement, glamour and style that produces extraordinary success.)
 "People need ego," Trump has said. "Whole nations need ego."
His race for the White House, then, is guided by the same instincts he's relied on in a lifetime of audacious self-promotion, ambition and risk-taking.
Those instincts, after all, allowed a fabulously wealthy businessman to pull off a mind meld with the economic anxieties of ordinary Americans, elbowing aside the Republican A-team and breaking every rule of modern politics on the way to the party's presidential nomination.
"I play to people's fantasies," Trump has acknowledged. And plenty of voters fantasize about bringing some of that Trump swagger to the American psyche.
Trump's candidacy has given rise to a nation of armchair analysts with their own theories about the man: He's a bully. He's a champion. He's insecure. He's a rebel. He's a narcissist. He's an optimist. He's calculating. He's unscripted. He's a pathological liar. He sees a larger truth.
Trump himself shies away from self-analysis. But he's acknowledged that for much of his life, it's been all about the chase. Whatever it is, he's in it to win it.
"The same assets that excite me in the chase often, once they are acquired, leave me bored," he said in 1990 as his boom years were sliding toward bust. "For me, you see, the important thing is the getting, not the having."
That mindset has generated plenty of speculation about whether Trump really wants to set aside his my-way lifestyle to shoulder the heavy demands of governing.
Trump bats away such talk. But his campaign chairman, Paul Manafort, addressing why Trump wants a strong and seasoned running mate, says the candidate sees himself as chairman of the board, not CEO, and "needs an experienced person to do the part of the job he doesn't want to do."
Trump's unbounded confidence — and obsession with winning — has been a lifelong constant.
One of five children in a well-to-do Queens real estate family, Donald was the brash one.
"We gotta calm him down," his father would say, as Trump recalls it. "Son, take the lumps out."
It's advice he never really embraced.
Trump followed his father into real estate, but chafed within the confines of Fred Trump's realm in New York's outer boroughs. He crossed into Manhattan and made it big before he hit 40.
"He was at the top of his own pyramid," says Stanley Renshon, a political psychologist at the City University of New York who is writing a book about Trump. "Nobody was going to say, 'Donald, tone it down.'"
Through years of boom, bust and more than a decade of reality-TV celebrity on "The Apprentice," the deals kept coming and the price tags (and, often, the debt) kept growing — as did the hype. Always the hype.
"Harry Potter" actor Daniel Radcliffe recalls an 2005 encounter in the "Today" show studios, when he confessed to the businessman that he was nervous about making a live television appearance. Trump's advice: "Just tell them you met Mr. Trump," Radcliffe told "Late Night with Seth Meyers" recently.
"To this day," said Radcliffe, "I can't even relate to that level of confidence."
Trump is not all chutzpah.
A Mississippi man remembers a surprise phone call from Trump after his father wrote asking for a loan to build a hotel back in 1988. Trump didn't offer a loan to the Indian-American small businessman, but did give him a pep talk and some advice.
"Trump inspired my father to the fullest when he told him that Dad's immigrant story was wonderful," Suresh Chawla wrote in a 2015 letter to The Clarksdale (Mississippi) Press Register.
And pro golfer Natalie Gulbis tells of Trump coaching her on how to negotiate equal pay with male competitors.
Far more often, though, Americans have seen the tweet-storming settler of scores and hurler of insults.
For all the protesters who roil his rallies, Trump himself is the heckler of our time, who happens to do his jeering from the podium. No one is immune. Not senator and war hero John McCain, not the disabled, not Mexicans, not Muslims, not even those people who make up a majority of the country (and the electorate): women.
Aubrey Immelman, a political psychologist at Saint John's University in Minnesota who has developed a personality index to assess presidential candidates, puts Trump's level of narcissism in the "exploitative" range, surpassing any presidential nominee's score in the past two decades.
"His personality is his best friend, but it's also his worst enemy," says Immelman.
The man who has married three times, lives large and offers the opulence of his real estate developments as a metaphor for what he can do for America, in fact has relatively simple tastes, if you are to believe his family and him.
He's never had a drink, smoked or done drugs, he says. He's a self-proclaimed "germ freak" who'd really rather not shake your hand.
Trump has singled out meatloaf as a favorite meal when he's at his Mar-a-Lago resort in Palm Beach, Florida.
"Whenever we have it, half the people order it," Trump said in a 1997 New Yorker profile. "But then afterward, if you ask them what they ate, they always deny it."
___
AP News Researcher Rhonda Shafner in New York contributed to this report.
___
Follow Nancy Benac on Twitter at http://twitter.com/nbenac