Fox News' Shannon Bream's viral tweet shares dying boy's request for Avengers' greeting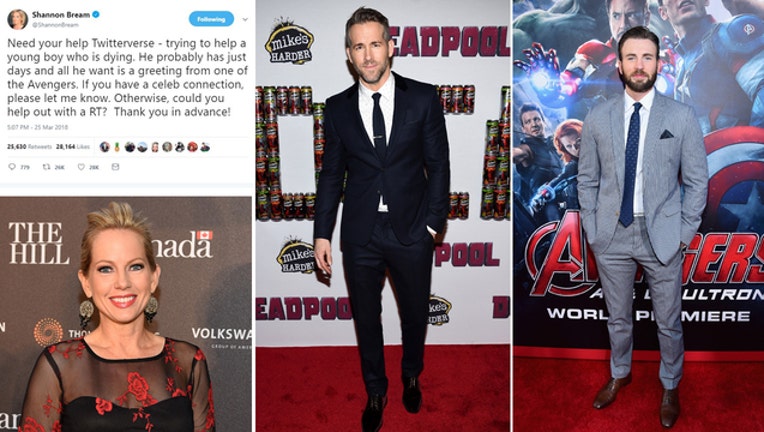 article
A request from Fox News reporter Shannon Bream to connect a dying young boy with one of the Avengers has shown an outpouring of support.
Bream's request was posted on Twitter Sunday night and now has been retweeted over 25,000 times, with 27,000 likes.
Bream hasn't shared much information on the boy, only that his name is Emilio.Bream has seen an outpouring of support, including responses from some of the Avengers actors, including Chris Evans, Ryan Reynolds, and Paul Bettany.
There were also responses from Meghan McCain, and journalists Greta Van Susteren, as well as Jake Tapper, who Bream later tweeted provided a "special assist."
"I guess Twitter can be full of love when someone really needs it."Bream appears to be getting close to her making Emilio's wish come true!