Fresh wave of displacement as fighting in Syria intensifies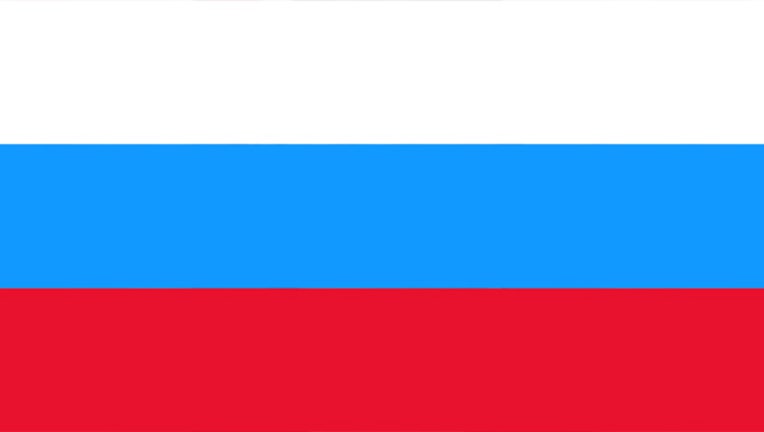 article
BEIRUT (AP) — A U.N. official said Tuesday that recent fighting in northern Syria has displaced tens of thousands of people — some of them staying in open fields with nowhere to go — as clashes between Russian-backed Syrian government forces and opposition fighters intensified.
Activists meanwhile said that Russian airstrikes killed at least 45 people in a Syrian coastal province, including a rebel commander who formerly served in President Bashar Assad's army. If confirmed, it would make it one of the deadliest incidents since Russia began its aerial campaign in Syria Sept. 30.
The Russian airstrikes have allowed Syrian troops and their allies from Lebanon's Hezbollah militant group to launch multiple ground offensives in northern, central and southern Syria as well as in the rebel-held suburbs of the capital, Damascus.
That has increased pressure on Western-backed rebels and pushed more civilians out of the areas of fighting, potentially creating a fresh wave of refugees.
A U.N. official in Geneva said that around 35,000 people are reported to have been displaced from the villages of Hader and Zerbeh on the southwestern outskirts of Aleppo city over the past few days.
"Many people are living with host families and in the informal settlements in areas west of the city," said Vanessa Huguenin, a spokeswoman for the Office for the Coordination of Humanitarian Affairs. "People urgently need food and basic household and shelter items," she said in an e-mailed statement, adding that aid agencies are growing more and more concerned for families living outdoors as the weather gets colder.
The Syrian American Medical Society, which has volunteer medical personnel treating victims and reporting on attacks in Syria, said Russian airstrikes in the area over the weekend targeted the only two hospitals in southern Aleppo, forcing both facilities to shut down and evacuate patients.
Opposition fighters have so far been able to slow down the push by government forces, thanks to U.S.-made anti-tank missiles, although fighting on multiple fronts is draining their resources.
Jamil Saleh, leader of Tajammu Elezzah, a rebel group backed by the CIA operating in the central province of Hama, said no new types of weapons have reached the rebels but that their stocks have been replenished. He refused to elaborate.
"There is assistance but qualitatively there is nothing new," he said in a written exchange. He said the rebels are putting up a fight and pushing back against advances and that the government is accumulating more losses.
"Hezbollah, Iranians and Russians are not from Syria and they don't know its geography. They also have the traits of mercenaries," he said.
Turkey-based activist Faraj Shaheed and Hezbollah's Al-Manar TV said government troops captured the villages of Shqaidli, Abteen and Safera in the southern parts of Aleppo province.
The goal appears to be opening a path to the strategic northwestern town of Jisr el-Shughour in the northern province of Idlib, which Assad's forces lost to insurgents in April.
The loss of Jisr al-Shughour, followed by the fall of the entire province, was a resounding defeat for Assad, opening the way for rebels to threaten his traditional stronghold in the coastal province of Latakia.
Meanwhile, activists said Russian airstrikes killed and wounded dozens of people in the rebel-held Jabal al-Akrad region in Latakia province. Rami Abdurrahman, who heads the Britain-based Syrian Observatory for Human Rights, said at least 45 people died.
The Local Coordination Committees, another activist-run monitoring group, said 57 people were killed in the province on Monday, mostly by Russian airstrikes. Both groups said the dead included army defector Basel Zimmo, who was the commander of the First Coastal Division, a rebel faction active in the area. The First Coastal Division is one of several groups believed to have received U.S.-made anti-tank missiles that are being provided through a covert CIA program. U.S. officials have said there is little they are able to do to protect CIA-backed rebels from Russian air strikes. They are unwilling to provide the rebels with anti-aircraft weapons, for example.
"The Russians are destroying all the (opposition) fortifications before the attack on Jisr al-Shughour," Abdurrahman said.
The Observatory, which relies on a network of activists inside Syria, said hundreds of Russian airstrikes over the past three weeks have killed 370 people, including 127 civilians. The group said the dead civilians included 36 children and 34 women.
The airstrikes also killed 243 fighters from different insurgent groups, including the Islamic State group and al-Qaida's affiliate in Syria, the Nusra Front.
Russia has said its air campaign is aimed at helping the government defeat the IS group and other "terrorists," but many of the strikes have targeted Syrian rebels in areas where the extremist group is not present.
___
Associated Press writers Jamey Keaten in Geneva, Sarah El Deeb in Beirut, Ken Dilanian in Washington and Albert Aji in Damascus, Syria contributed to this report.