Full honors funeral for TCSO Senior Deputy Christopher Korzilius delayed due to coronavirus
AUSTIN, Texas - The Travis County Sheriff's Office says that due to COVID-19 restricting mass gatherings, it is unable to hold the customary funeral for an officer who dies in the line of duty that includes full honors for Senior Deputy Christopher Korzilius.
Korzilius was killed on March 18 in an automobile crash. He was on his way to work in the VICE Unit and traveling in an unmarked car when he was struck head-on by another vehicle. He died at the scene.
RELATED: TCSO identifies on-duty deputy killed in crash on FM 2244
While TCSO is unable to hold the full honors funeral at this time, the family of Korzilius was able to hold a small, private service that they allowed to be recorded and shared with TCSO employees.
Three TCSO marked units were positioned in the parking lot of the funeral home and TCSO's Honor Guard was permitted to provide funeral honors in the lobby area.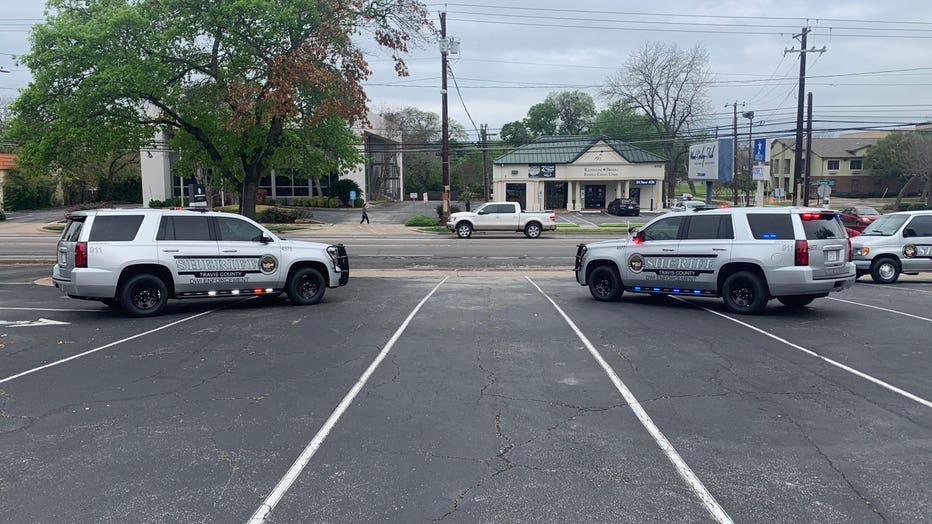 Photo courtesy Travis County Sheriff's Office.
Sheriff Sally Hernandez has also authorized TCSO sworn staff to wear mourning bands over their badges for 30 days until April 18. It's customary for TSCO sworn officers to wear mourning bands over their badges in honor of a line of duty death.
"Not being able to ceremoniously grieve the loss of a brother and honor his noble service to the citizens of Travis County is a heavy emotional burden for the TCSO family," says Sheriff Hernandez in a news release. 
"We're paying respect in ways we're able during this unprecedented time and we look forward to giving him the full honors he deserves as soon as we possibly can."