Gov. Rick Perry heads to court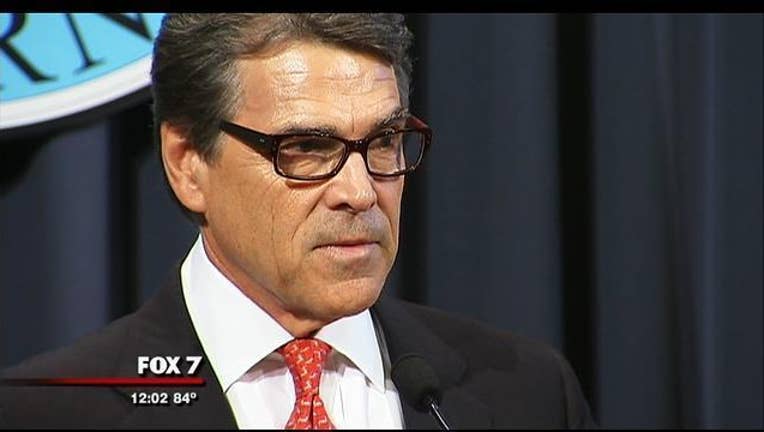 article
AUSTIN, Texas - Governor Rick Perry made his first appearance in court Thursday since a Travis County grand jury indicted him on abuse of power charges.
Speculation that this court appearance could be his last was the only thing dismissed.
The hearing turned into a fight over paperwork and if a legal technicality is enough to have the charges dismissed.
Defense Attorney Tony Buzbee argued special prosecutor Michael McCrum made critical paperwork mistakes and was not properly sworn in to lead the Perry investigation.
""This has been a comedy of errors from start to know and I'm here to tell you is not funny. This case should never have been brought. It should not proceed any further than this and Governor Perry should go back to his business of governing this state," Buzbee said in court.
McCrum laughed off the defense's claims and said no mistakes were made.
"This allegation of a conspiracy is the biggest red herring I've ever seen, it's ridiculous. You have a District Clerks office here in Travis County trying to make it easier for Governor Perry and his army of lawyers to find documents and they make it seem like a conspiracy. It's ridiculous, it's malarkey, just what I said in court," McCrum explained.
Governor Perry didn't say much while the attorneys spared for more than an hour in front of Judge Bert Richardson.
When the arguing was over, the judge decided to make a decision next week.
The wheels of this case were set in motion after D.A. Rosemary Lehmberg had too much to drink in April of 2013 and got behind the wheel of her car.
Lehmberg was arrested by Travis County deputies. She was nearly three times over the legal limit.
She became abusive and even had to be restrained.
Lehmberg accepted a plea deal, spent less than 30 days in jail, but refused to resign.
As a result, Governor Perry vetoed funding for a public corruption unit that operates out of Lehmberg's office.
A liberal political watchdog group filed a complaint alleging the governor's action was an abuse of power and possibly done to side track investigations into his office.
After the hearing Thursday, Perry made no apology.
"And I'd do it again, I stand behind that veto, and I would make that veto again," he said.
Perry went on to say he is not letting the case district him.
If the paperwork motion is rejected next week, the judge still has to rule on another motion to dismiss that one, which may not be taken up for another month. That involves constitutional powers and goes to the heart of this case.