Hays County to celebrate Cinco de Mayo Week May 1-8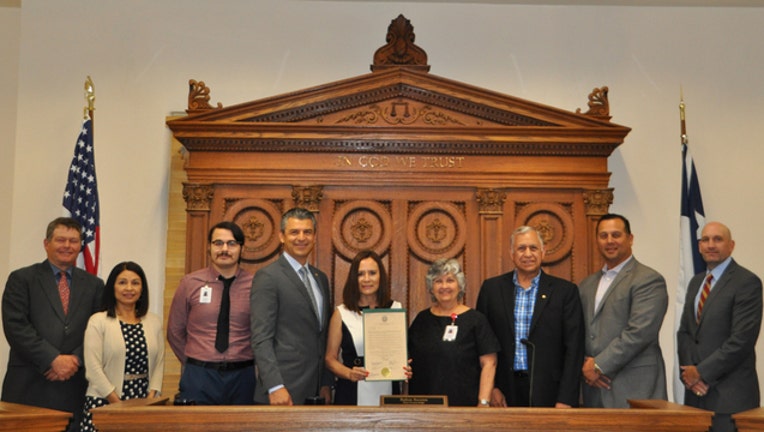 SAN MARCOS, Texas (FOX 7 Austin) - Hays County will be celebrating May 1-8 as Cinco de Mayo Week due to a new proclamation from the Hays County Commissioners Court Tuesday.
The proclamation, read by County Judge Ruben Becerra, recognizes the Mexican Army's victory over the French Empire at the Battle of Puebla, Mexico, on May 5, 1862.
Becerra also invited the public to the first-ever Cinco de Mayo celebration on the historic Courthouse grounds, Cinco on the Square, hosted by his office on Saturday, May 4 from 11 a.m. until 5 p.m. in San Marcos. Becerra said he will read the proclamation again at the opening ceremony of Cinco on the Square and then hang it in his office for all to see.
Cinco on the Square will begin with opening ceremonies and activities for children of all ages. With the help of LULAC 654, Hays Fiesta Events and Blue Bell Ice Cream, food vendors and artisan booths will be on site as well as live music by artists such as Bo Luna, Nikki Lopez, George Mercado Band and Ilyann. Attendees can bring their own lawn chairs but are asked to leave coolers at home in support of the vendors.
According to the proclamation, the battle is significant in that 4,000 Mexican soldiers were greatly outnumbered by the well-equipped French Army of 8,000 that had not been defeated in almost 50 years. Had Mexico not defeated the French in Puebla, France would have gone on to aid the Confederacy in the U.S. Civil War. 
On June 7, 2005, Congress issued a Concurrent Resolution calling on the President to observe Cinco de Mayo with appropriate ceremonies and activities, and Cinco de Mayo has evolved into cultural celebrations in many communities across the country meant to honor Mexican culture and heritage through parades, music, dance, and cuisine.