Hernando County teacher under investigation after showing Disney movie in classroom
BROOKSVILLE, Fla. - A Hernando County fifth-grade teacher is in hot water after she showed a Disney movie in her classroom.
The Hernando County School District says it, along with the Florida Department of Education, is investigating the teacher after she allegedly showed the Disney movie 'Strange World' to her students.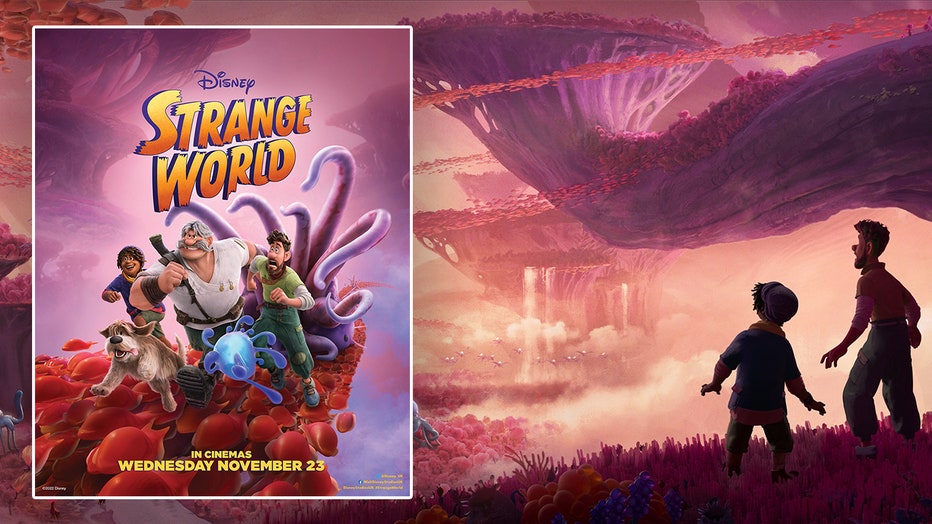 Strange World imagery from Disney
The movie is Disney's first film with an openly gay character, but Jenna Barbee, a teacher at Winding Waters said that's not why she showed it.
Barbee said the movie connects to the lesson her class was studying about ecosystems and Earth science.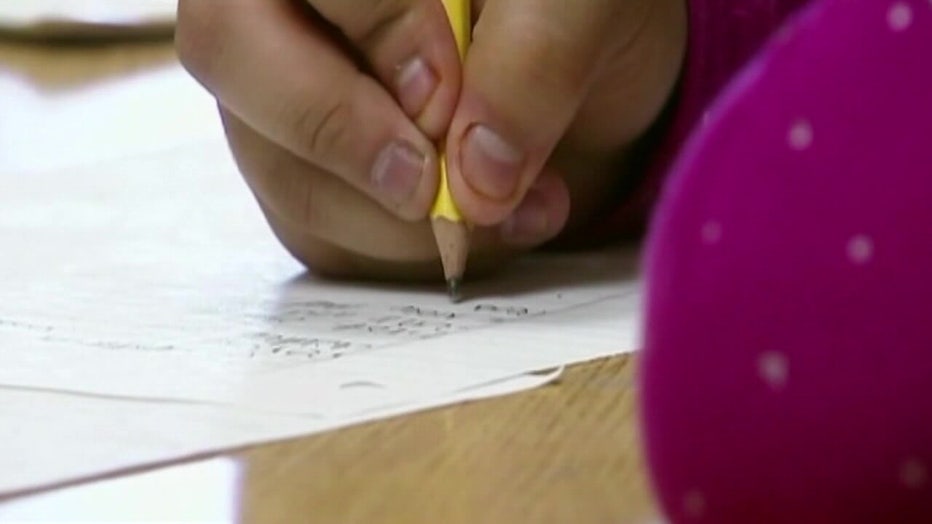 Student taking notes with pencil in class. 
Barbee said in a TikTok she posted about the issue, that Hernando County School Board member Shannon Rodriguez's daughter was in her class. According to Barbee, the student told her mom about the movie and her mother reported her to the Florida Department of Education.
The controversy comes after Governor Ron DeSantis signed the Parental Rights in Education Act into law last year. It restricts discussions about gender and sexual identity in the classroom. Many teachers have expressed confusion over the wording, and critics, who dubbed it the 'Don't Say Gay' law, say it's vague.
The district sent a message to Winding Waters parents on May 4 stating, "Yesterday, the Disney movie 'Strange World' was shown in your child's classroom. While not the main plot of the movie, parts of the story involve a male character having and expressing feelings for another male character. In the future, this movie will not be shown. The school administration and the district's Professional Standards Dept. is currently reviewing the matter to see if further corrective action is required. Thank you."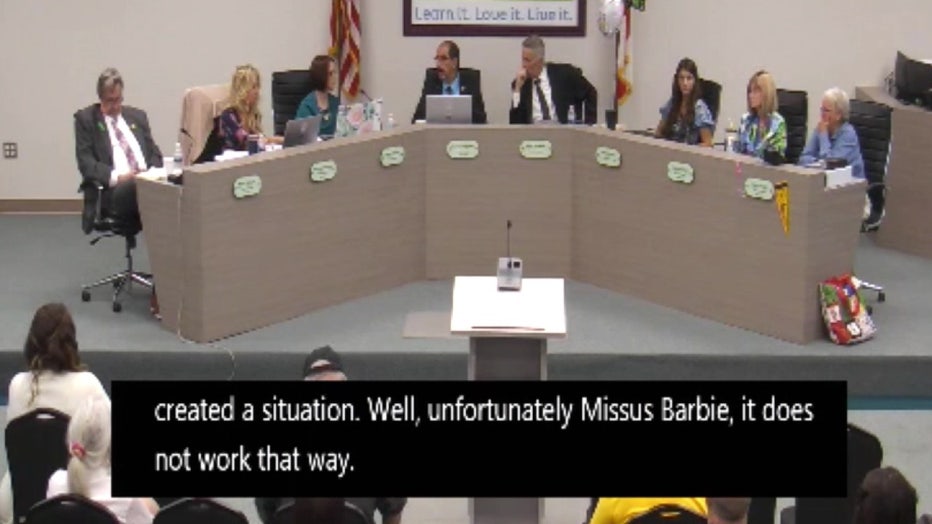 Hernando School Board meeting
Barbee said she was told to have signed parent permission slips to show PG movies in the classroom, which she said she had. 
Rodriguez said during a recent school board meeting the school's principal told her the movie wasn't approved and that administrators have to approve all movies shown.
Barbee said she thinks it's a targeted attack by Rodriguez.
READ: New Florida law putting restrictions on teachers' unions leads to federal lawsuit against state officials
"The word indoctrination is thrown around a lot right now, but it seems that those who are using it are using it as a defense tactic for their own fear-based belief without understanding the true meaning of the word," Barbee said. "The craziest thing about this is the abuse of power she is allowed to use and that nothing is being done about it," she said.
Rodriguez said Barbee is indoctrinating her daughter.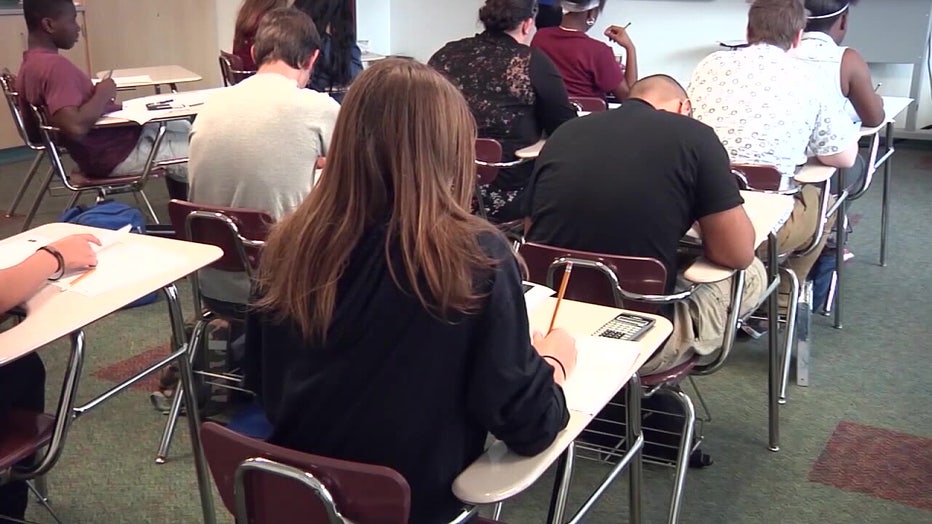 File: Students in classroom. 
"You showed a movie that wasn't sanctioned school material, thus stripping the innocence of my ten-year-old," Rodriguez said. "Not your ten-year-old. I did not give you that right. It's my child," she said.
READ: Stricter library policies to impact children in Hillsborough County
"As a parent, it's my job to teach my child about the birds and the bees in relationships and for me to decide at what age. I want to embark on those conversations by not following policy and procedure. Ms. Barbee stripped me of my right as a parent to have those conversations prematurely," Rodriguez said at the school board meeting.
The controversy comes on the heels of Disney's legal battle with Governor DeSantis after the company spoke out against the Parental Rights in Education law. Disney sued Governor DeSantis for what it said was retaliation for speaking up against the piece of legislation.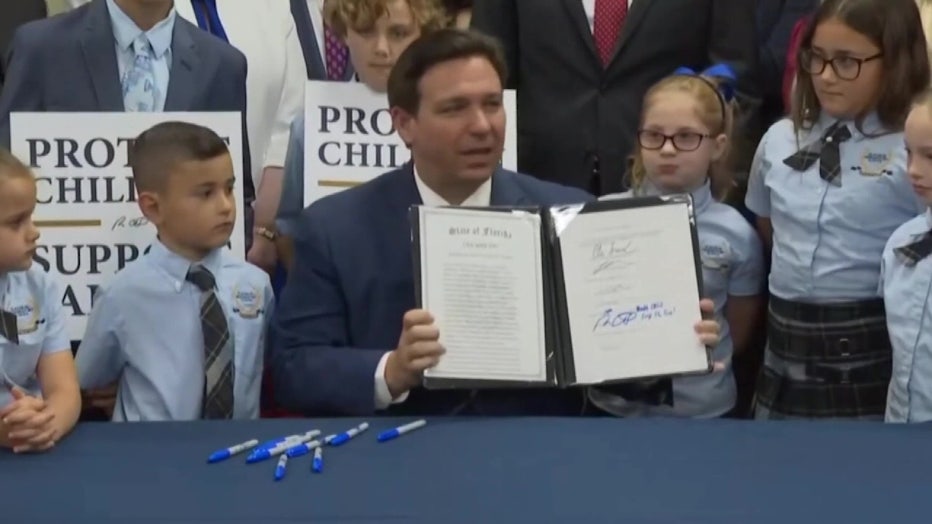 Florida Governor Ron DeSantis signs bill surrounded by children. 
Days later, Disney's governing board, made up of DeSantis appointees, sued Disney.
Fox 13 reached out to Barbee, Rodriguez, and the Florida Department of Education and is waiting to hear back.