Homeowner creates Hillary-themed 'haunted house'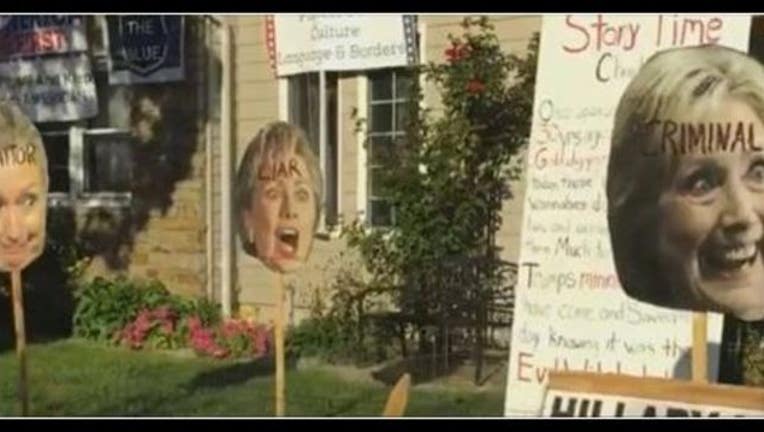 article
(FOX NEWS)- Just in time for Halloween, a New York home has been turned into a Hillary Clinton-themed "haunted house."
Facebook user Brian McKibbin posted a video of the residence in Bellmore, Nassau County, and it's quickly gone viral.
It shows a front yard covered with pro-Donald Trump and anti-Clinton signs, labeling her a "liar," "criminal" and "murderer."
Since the video was posted last week, it's been viewed more than 2.3 million times.