Human remains found near spot where SUV plunged off cliff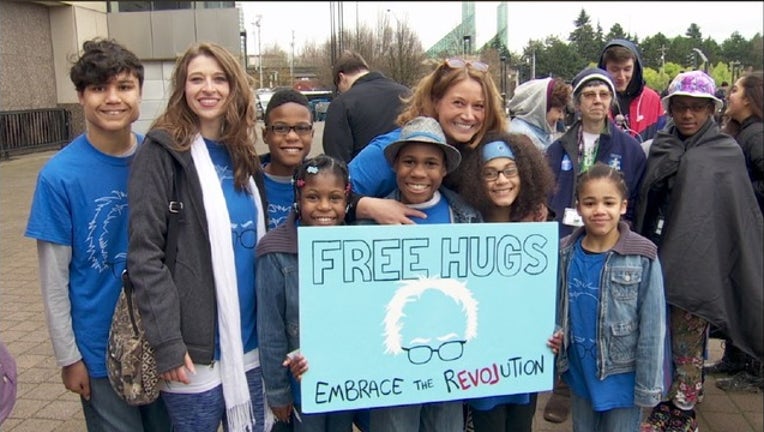 article
MENDOCINO, Calif. (AP) - A Northern California resident found a pair of jeans and human remains inside a girl's shoe on a beach near the spot where a woman drove her large family off a cliff in March, authorities said Thursday.
DNA tests will be conducted on the remains to try to identify who they belonged to, the Mendoncino County sheriff's department said.
A crew Thursday will search the area in Westport, California, where the remains were found a day earlier, it said.
Read Police: Woman who drove SUV with family off cliff was drunk
Sarah and Jennifer Hart and their six adopted children were believed to be in the family's SUV when it plunged off a cliff in Mendocino County, more than 160 miles (250 kilometers) north of San Francisco. The location where the remains were found is about 1 mile (1.6 kilometers) north of where the SUV disappeared.
Five bodies were found March 26 but two girls and a boy were not immediately recovered.
A female body was found in the surf in April but has not been identified.
Read Data from SUV shows deadly wreck may have been intentional
The FBI placed a boy and a girl on its missing persons list but investigators said they have no evidence indicating the two children are still alive and officials continue to search the ocean and nearby beaches.
Last month, officials said Jennifer Hart was drunk when she drove her large family off a cliff and her wife and several children had large amounts of a drug in their systems that can cause drowsiness.
Police have said that data from the vehicle's software suggested the crash was deliberate. They said the SUV had stopped at a coastal highway overlook before speeding straight off the cliff and plummeting 100 feet (31 meters) into the rocky Pacific Ocean below.
Read Mystery surrounds SUV cliff plunge that killed entire family
The crash happened just days after authorities in Washington state opened an investigation following allegations the children were being neglected.