Hutto City Hall to close indefinitely to mitigate spread of COVID-19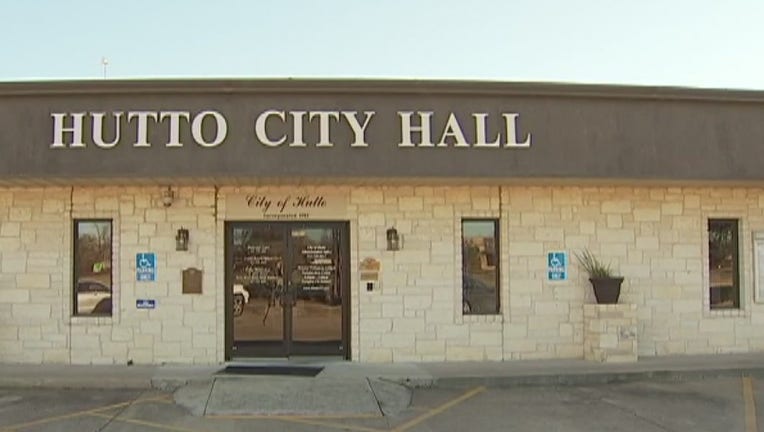 HUTTO, Texas - The Hutto City Hall is now closed indefinitely to protect the health and safety of the public and employees in an effort to mitigate the spread of COVID-19. Citizens and businesses may continue to do business with the City by phone at 512-759-4033 or email.
Visitors will not be allowed to enter City Hall for the March 19 city council meeting, but the meeting will be streamed live on the City's website. Citizens will also be able to watch a replay that will be posted to the website the next day. Citizens can also email their comments to comments@huttotx.gov before 6:30 p.m. on Thursday and they will be presented to the City Council prior to the meeting.
RELATED: City of Hutto issues disaster declaration due to coronavirus
Water bill payments can be paid online or dropped off in the dropbox on the east end of the City Hall parking lot. Municipal Court fees and fines can also be paid online.
The Hutto Public Library has also been closed and will remain closed through at least the end of March. Anyone with questions can call the Library's main number at 512-759-4008.
The city also says all jury service has been suspended. Anyone who has received a notice to serve at the end of March should check their mail. Anyone with questions can call the Municipal Court at 512-759-4057. Anyone with questions for Williamson County should call the District Clerk's office at 512-943-1212.
RELATED: CoronavirusNOW.com, FOX launches national hub for COVID-19 news and updates
Mayor Doug Gaul has issued a Declaration of Disaster for the City of Hutto effective immediately.
Williamson County mandated earlier that there be no public events or gatherings with more than 50 people in attendance, so the City has canceled or postponed all special events, Parks and Recreation events, league play and Library events last week. That attendance number was updated Wednesday to a limit of 10 people after Williamson County announced the County's first cases of COVID-19 during a press conference today.
RELATED: Williamson County confirms four coronavirus cases, issues orders to mitigate spread