Inmate who escaped Philadelphia prison taken into custody by U.S. Marshals, charged
PHILADELPHIA - One of two inmates who escaped from a Philadelphia prison last weekend was taken into custody by federal authorities.
Nasir Grant, 24, was arrested by U.S. Marshals during a traffic stop in Philadelphia's Strawberry Mansion neighborhood Thursday night. He has since been charged with felony escape. 
Supervisory Deputy of U.S. Marshals Eastern District Robert Clark told reporters that agents were conducting a surveillance operation in a section of North Philadelphia that they believed 24-year-old Nasir Grant was hiding. 
During their operation, Clark said a person resembling Grant exited a property wearing full female Muslim garb and a head covering. Grant got into a vehicle that authorities followed to the 2800 block of Dauphin Street and pulled over. 
There, Marshals were able to surround Grant's vehicle and take him into custody without incident. Clark believes the "element of surprise" was critical in helping agents make an "uneventful arrest."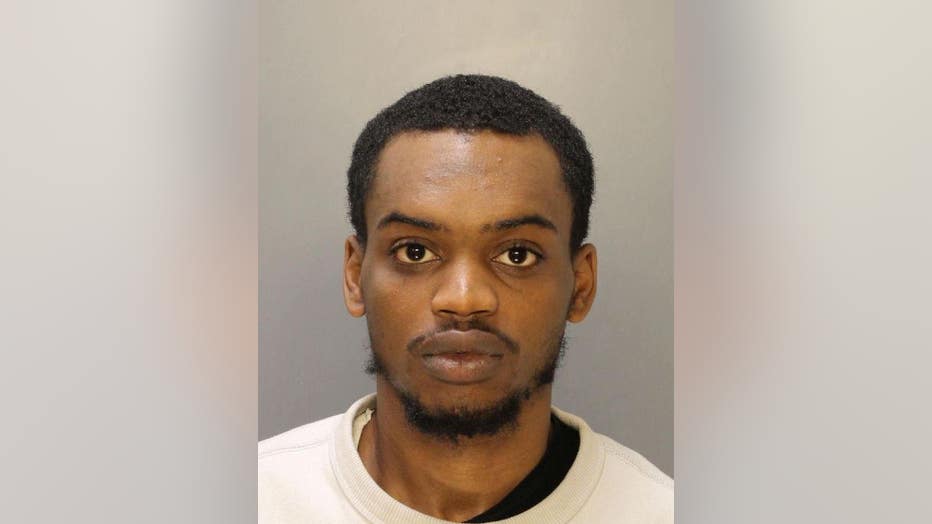 Nasir Grant, 24 (Philadelphia Police Department) 
"I believe he was thoroughly surprised, he submitted to our commands, and it was pretty much an uneventful arrest which is how we like it," Clark said.
Grant and 18-year-old Ameen Hurst sprung themselves free from the Philadelphia Industrial Correctional Center around 8:30 p.m. Sunday night, investigators said. Prisons Commissioner Blanche Carney told reporters the duo missed three headcounts before prison guards realized they were missing Monday afternoon.
Sources tell FOX 29 holding cell doors and a door to an outside recreation yard were left opened. The prison guard union claims that perimeter posts that's been left unmanned for months due to budget cuts may have aided Hurst and Grant's escape, while the city said it "categorically denies" those claims.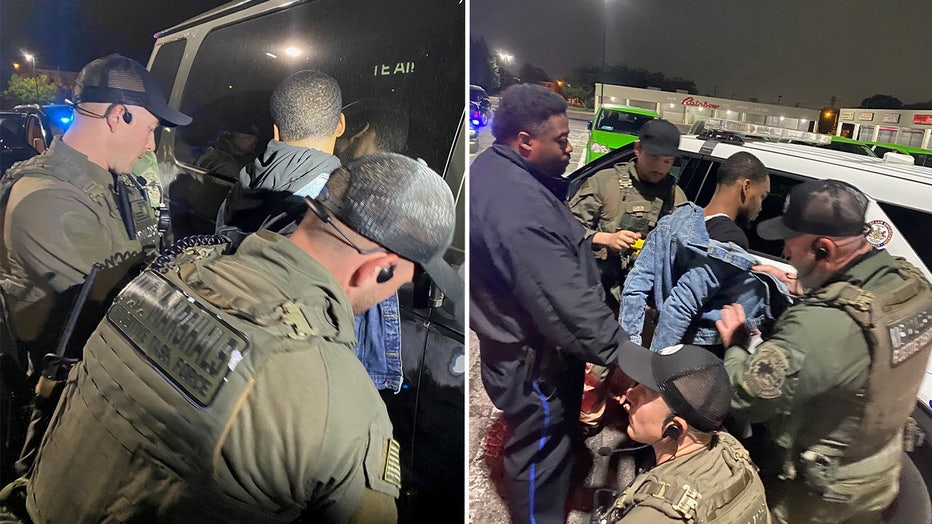 Nasir Grant, 24, was taken into custody by U.S. Marshals four days after he escaped a Philadelphia prison.
The hole that Hurst and Grant used to escape was cut with an unknown tool, according to Commissioner Carney, and the fence that was compromised was not equipped with an alarm that would have notified prison guards about a possible escape.
Grant was incarcerated on weapon and drug charges, according to officials. Hurst, who is still on the loose, has a violent rap sheet that includes four murders in three shootings between December 2020 and March 2021.
Days after Hurst and Grant escape, the Philadelphia Police Department announced the arrest of 21-year-old Xianni Stalling. Investigators say a recorded jail phone call from one of the men helped investigators make the connection to Stalling.
Philadelphia District Attorney Larry Krasner said Stalling has been charged with criminal conspiracy, hindering apprehension, escape and use of a communication facility. Krasner's office requested Stalling be held on $2M bail, but a Philadelphia judge set her bail at $500k. 
The Philadelphia Police Department and U.S. Marshals are offering a combined $25K reward for information that leads to the arrest of Ameen Hurst.
The Philadelphia District Attorney's Office says they requested Grant be held without bail. A magistrate set bail at $10 million.