Jefferson Davis monument defaced for 2nd time in less than a week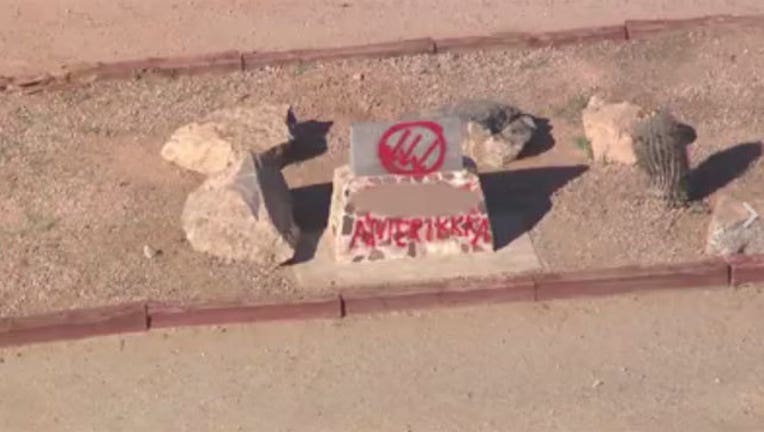 article
GOLD CANYON, Ariz. - For the second time in less than a week, the Jefferson Davis Highway monument that sits in the far East Valley has been defaced.
The monument sits near Gold Canyon along the U.S. 60, just north of the Renaissance Festival and was spray painted with "KKK" and profanity.
The monument was tarred and feathered on August 17 and less than 24 hours later, it was cleaned and restored.
The monument bears the name of Jefferson Davis, who was the first and only president of the Confederate States of America.
This is the second monument to be defaced in Arizona in the past several days. The Confederate Troops Memorial outside the Arizona Capitol was spray painted white last week.
Confederate monuments around the country have been removed or defaced since as the country grapples with a violent rally in Charlottesville, Virginia, where white nationalists and white supremacists protested plans to remove a statue of Gen. Robert E. Lee.
Black leaders have called for the removal of such monuments for several years, saying they glorify racism.
The Associated Press contributed to this report.