#JusticeForNabra: Vigils planned for Muslim teen killed in brutal attack near Virginia mosque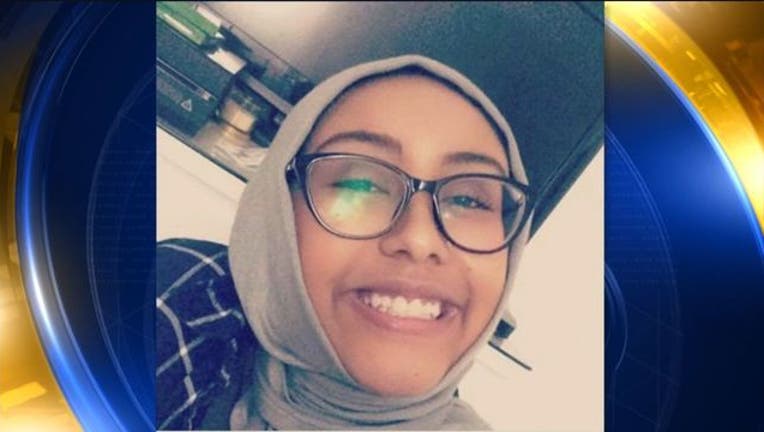 article
FAIRFAX, Va. - At least ten vigils have been planned across the country for 17-year-old Nabra Hassanen who was killed in a suspected road rage incident as she walked to a Virginia mosque early Sunday morning.
Groups in major U.S. cities, including New York, Boston, San Francisco and Washington, D.C., will hold vigils on Tuesday. Other vigils are scheduled for Wednesday, including a gathering near Nabra's hometown in Virginia.
Police say Nabra was with a group of about 15 teens in the Sterling-area as they made their way back to the All Dulles Area Muslim Society at around 3 a.m. after stopping at a McDonald's between Ramadan prayers.
Officers say the suspect, 22-year-old Darwin Martinez Torres, became enraged during a traffic argument with a teen in the group who was riding a bicycle.
The argument escalated and police say Torres attacked Nabra after pulling over to the side of the road where he chased the group with a baseball bat.
After hitting her with the bat, police say Torres took Nabra in his car to another nearby location and assaulted her again. Her body was later found in a pond.
---
TUESDAY JUNE 20TH VIGILS (full list)
New York | Union Square Park | 6:30 p.m.
Boston | Copley Square | 6:30 p.m.
Philadelphia | City Hall | 6:30 p.m.
San Francisco | Civic Center | 6:30 p.m.
Los Angeles | Canoga Park | 6:30 a.m.
Detroit | Auditorium at Wayne State University | 6:30 p.m.
Haledon, New Jersey | 83 Roe Street | 6:30 p.m.
Washington, D.C. | Dupont Circle | 7:30 p.m.
WEDNESDAY JUNE 21ST VIGILS
Greensboro, North Carolina | Center City Park | 5:30 p.m.
Reston, Virginia | Lake Anne Plaza | 6:30 p.m.
---
No evidence has been recovered that shows this was a hate crime," said Fairfax County police spokesperson Julie Parker. "Nothing indicates that this was
Police say they have no evidence that the attack was motivated by race or by religion. But others, including Mahmoud Hassanen, Nabra's father believe that she was targeted because she is Muslim.
"Yes, that is what I believe. I don't care what the police say," Mahmoud told FOX 5
Abas Sherif, a spokesman for Nabra's family, said she and all the other girls in her group were wearing Muslim head coverings and loose Islamic robes when Torres approached.
"Road rage. Indeed. If you think for a minute that her appearance had nothing to do with this crime, you're lying to yourself," tweeted attorney Rabia Chaudry, a prominent Muslim activist who lives in the Washington, D.C. area.
Nabra's funeral will be held on Wednesday at 2:30 p.m. A vigil at the Lake Anne Plaza in Reston, Virginia will follow at 6:30 p.m. A vigil in Washington, D.C. at Dupont Circle will be held at 7:30 p.m.
The ADAMS community issued a statement following the incident. They also set up a GoFundMe page for Nabra.