Kyle Police make arrest in fatal motorcycle accident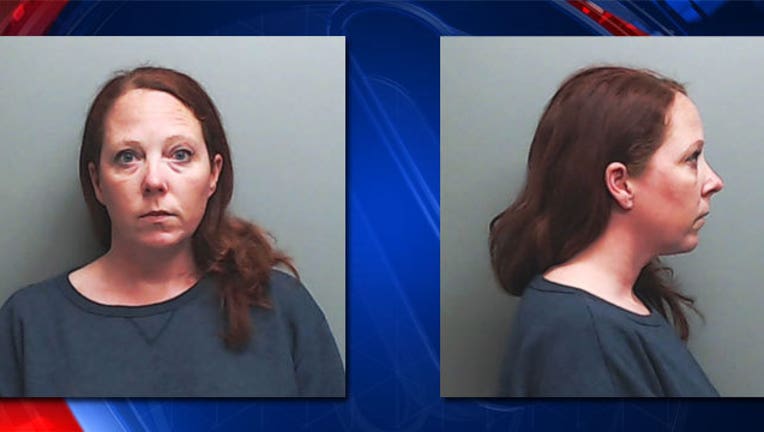 article
Kyle, TX – The woman who struck and killed a Tennessee man in 2015 was booked into the Hays County Jail Tuesday, May 24. Kyle Police served Kelly Lynn Watson, 38, with a warrant for her arrest on the charge of manslaughter, a second-degree felony. Watson hit 50-year-old James Keith Grear, who was driving his motorcycle on southbound I-35 in Kyle at the time of the accident, causing his death.
Watson turned herself into the Hays County Jail.
On Aug. 14, 2015, Watson was driving her gray 2005 Honda Accord from Round Rock to San Marcos on her way to work. She sideswiped Grear, who was driving a 2013 BMW Roadster. Grear was thrown over the median and into the northbound lanes of I-35. Hays County Pct. 2 Justice of the Peace Beth Smith pronounced Grear dead at the scene of the accident at 11:45 a.m.
The Kyle Police Crash Team conducted an accident investigation, including multiple witness interviews, and determined there was sufficient evidence to secure an arrest warrant for Watson.
"There was probable cause to believe Kelly Lynn Watson committed manslaughter by operating a motor vehicle on a public roadway in a manner that was reckless, which resulted in the death of James Keith Grear," Kyle Police Chief Jeff Barnett said. "Our thoughts and prayers go out to all the families affected by this tragedy. Accidents like this serve as an example of the importance of driving in a safe and courteous manner, especially on the highway."
He said eight witnesses to the accident all provided KPD officers with a similar version of events, saying Watson's Honda was driving recklessly prior to the crash.
"I commend our investigative staff for their diligence and hard work on this case," Barnett said.