Lake Michigan floating water park to open June 24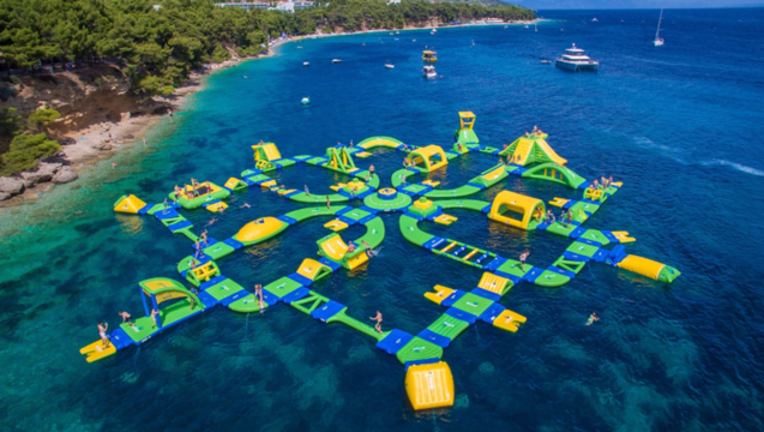 article
WHITING, IN (FOX 32) - Lake Michigan's first floating water park will open June 24 in Whiting, Indiana.
The "Whoa Zone" on Whiting's Whihala Beach was installed by the German company Wibit. The 300,000 investment by the company will feature 61 floating elements including slides, towers, cliffs, tunnels, trampolines, and half pipes. The inflatable sports park will have different features for all ages.
Whiting Mayor Joe Stahura said that the attraction is an ongoing effort for Whiting to increase the number of visitors to the beach, Mayor Joe Stahura said, according to the the Times of Northwest Indiana.
Witbit has installed similar floating parks globally, including South America, Northern Africa, Cuba, along the Gulf Coast, and in Florida.
To access The Whoa Zone, guests are encouraged to pre-purchase sessions online. A one-hour session is $20 and paddleboard, kayak, and boat rentals are available for an additional cost. 
More information is available on their website.