Lawsuit seeks to ban Kanye West from appearing on Arizona ballot for President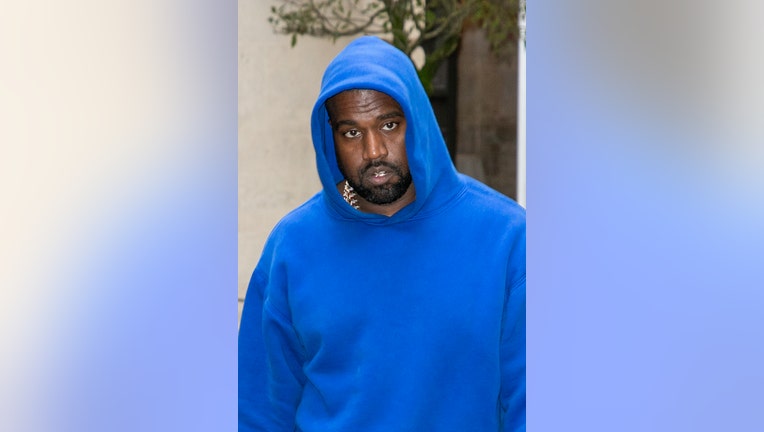 article
PHOENIX - Kanye West's presidential campaign has has been hit with another lawsuit in Arizona.
FOX 10 has obtained court documents related to the lawsuit, which was filed on August 31. The lawsuit asks the court to issue an injunction that will, among other things, prevent West's name from being printed on the November ballot, and prevent state and county officials from allowing West to be included on ballots for the November election.
The lawsuit was filed by a person named Rasean Clayton, who claims that West, along with 10 of the 11 presidential electors he chose to represent him in Arizona, are members of the Republican Party, and not Independents. Clayton claims under Arizona law, only electors who are not a registered member of any political parties recognized by Arizona can run as Independents.
"Plaintiff is concerned that if Kanye West and his Presidential Electors are allowed to appear in the ballot as Independents, it will cause substantial confusion and violate the governing statute," read a portion of the lawsuit.
In addition, the lawsuit claims West has not filed a statement of interest with the Secretary of State, which the lawsuit claims is required before nomination petition signatures can be collected.
"As a result, all of the signatures [West] has collected up until August 31 are invalid," read a portion of the lawsuit.
West's lawyer on Sept. 2 reported filing just under 58,000 signatures, well over the roughly 39,000 required for independent candidates to make the ballot.
Even if West is found to have submitted enough signatures, the lawsuit said the hip hop artist's late-in-the-game candidacy would make no difference to his chances of winning the race.
"West will not be able to qualify for the ballot in enough states to muster enough electoral votes to prevail," Clayton's lawyers wrote. "West's minimal interest in playing a spoiler candidate on Arizona's ballot is not enough to outweigh the factors favoring emergency relief."
The lawsuit also claims since eight counties in Arizona, including Maricopa County, have a ballot printing deadline of September 8, the lawsuit needs to be heard immediately.
"Decidicing the legal issues promptly, rather than waiting until the last minute, would assist elections officials in ensuring that ballots are printed in a timely and accurate manner," read a portion of the lawsuit.
The lawsuit names West, along with his 11 electors, as defendants. In addition, Arizona Secretary of State Katie Hobbs, along with the Board of Supervisors and Recorder in all Arizona counties, are also named as defendants in their official capacities.
A Maricopa County judge is scheduled to hear arguments in the legal challenge on Sept. 3.
Attorney Tim LaSota, who represents West in the Arizona challenge, described the lawsuit as a "last-ditch effort on the eve of the (signature filing deadline) to deprive voters of a choice."
LaSota brushed aside criticism that West is trying to be a spoiler aimed at hurting Democratic nominee Joe Biden's chances in Arizona. "That's just political hyperbole," LaSota said. "I don't want to get into the politics of it. But obviously I think there is a lot to be achieved by someone else running for president."
In a statement, Rasean Clayton described himself as a Navy veteran who cares about the November election.
"I filed this case because I don't want people to get confused voting on ballots that have disqualified people listed with everyone else who followed the law," Clayton said.
It's unclear if Clayton has any connections to the Arizona Democratic Party, which didn't return a call Wednesday seeking comment.
West announced his presidential campaign on July 4. He has already qualified to appear on the ballot in several states, including Arkansas, Idaho, Iowa, Tennessee and Utah.
The Associated Press contributed to this report.