Liberty Hill police looking for suspect who injured officer in hit-and-run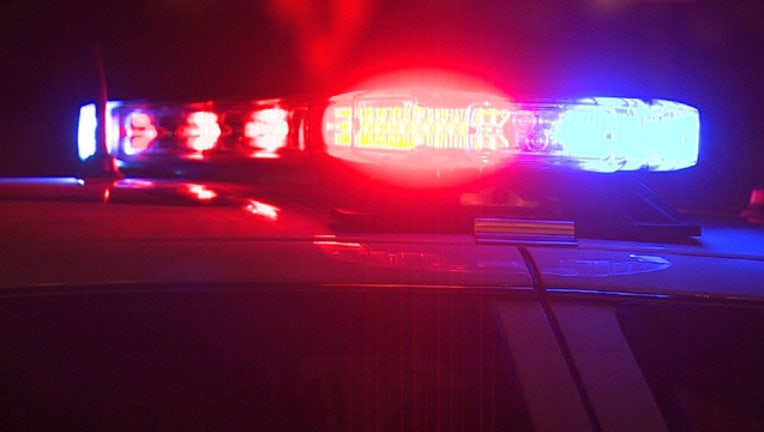 LIBERTY HILL, Texas (FOX 7 Austin) - The Liberty Hill Police Department is looking for a suspect who injured one of its police officers in a hit-and-run.
Officials say in a Facebook post that the incident happened at around 4:40 p.m. on May 21 in the 13000 block of west SH-29 when several Liberty Hill police officers attempted to stop several motorcycles that were involved in reckless driving.
The motorcycles were momentarily stopped a short distance away in the 14900 block after they got stuck in traffic that was stopped at the signal located at SH-29 and CR 200.
Officers got the motorcycles and riders to pull off onto the shoulder but when one officer ordered one man to get of his motorcycle the man fled on the motorcycle, hitting the officer.
The suspect led officers on a pursuit to CR 236 and US 183 but got away.
Officials say the officer who was hit was taken to the hospital and is being treated. No word on the officer's condition.
Police are asking the public for help in locating the suspect. The suspect is described as:
White male

18-25 years of age

Last seen wearing a white helmet with a black face shield, red t-shirt and dark colored pants
The suspect's motorcycle is described as:
Black sports motorcycle with a bent license plate obscuring the plate number. Possibly some red colors on the motorcycle.
Anyone who witnessed the incident or who may have any additional information or other information regarding the incident are asked to contact the Liberty Hill Police Department at 512-515-5409.