Man accused of planning terrorism acts in Phoenix, Tucson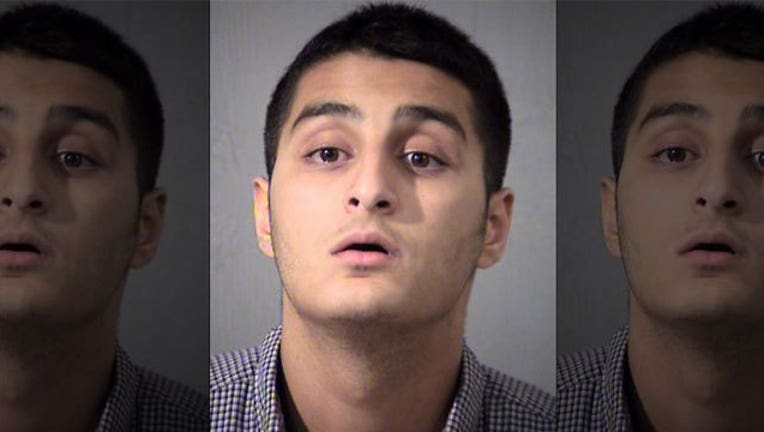 article
PHOENIX (AP) — A Tucson man has been arrested by the FBI and the Arizona Attorney General's Office for threatening to commit acts of terrorism on Arizona government buildings.
The Attorney General's Office says 18-year-old Mahin Khan appeared before a Phoenix judge Saturday morning.
He was ordered held without bond in Maricopa County Jail.
Khan faces two counts of conspiracy to commit terrorism and terrorism.
Arizona Attorney General spokeswoman Mia Garcia says Khan is accused of conspiring to carry out terrorism acts on government buildings in Phoenix and Tucson.
Garcia declined to give further details, saying Khan's court records are currently sealed.
However, she says authorities are not aware of any threats Khan made that involved the Fourth of July holiday weekend.
Garcia did not know if Khan had retained an attorney.
A message left at a phone number listed for Khan was not immediately returned.