Man arrested after high-speed chase on I-35 ends in crash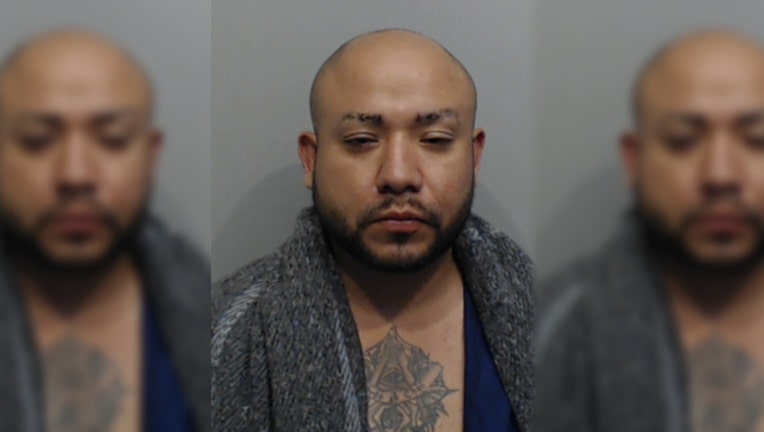 SAN MARCOS, Texas (FOX 7 Austin) - A San Antonio man was in jail after leading San Marcos police on a high-speed chase down I-35 in his car Saturday evening.
George Alvarado, 32, was arrested and charged with evading arrest with a vehicle, evading arrest detention, burglary of a vehicle, driving with an invalid license with previous convictions and accident involving damage to a vehicle.
According to a city of San Marcos release, police officers were dispatched to the Premium Outlets for a vehicle burglary June 1 around 6:46 p.m. A witness described the vehicle and suspect to officers who saw it leaving and attempted a traffic stop. The driver, later identified by police as Alvarado, refused to stop and continued onto I-35 North at a high rate of speed.
The vehicle exited I-35 and began traveling east on SH 80 with officers in pursuit. In an attempt to run a red light at Bugg Lane and SH 80, Alvarado reportedly struck another car which sustained only minor damage. Neither the driver nor the passenger was injured.
The impact caused Alvarado's car to spin out of control and flip onto its side. Alvarado then reportedly got out and attempted to run on foot before being tasered by officers. Alvarado allegedly tried to take away one of the officers' tasers.
Alvarado was also reportedly found to be in possession of approximately $1,000 in stolen property from the vehicle burglaries. 
Alvarado remains in the Hays County Jail on bonds totaling $27,000.